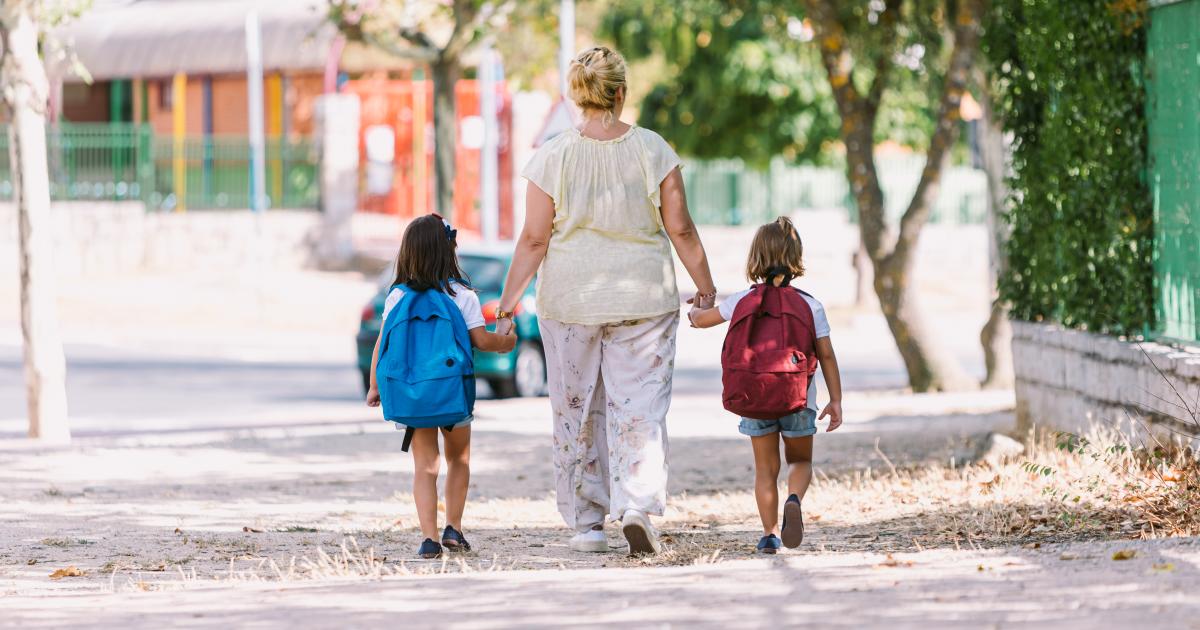 Why Parents Need Educational Choices to Protect Their Values
Montana is one of the least populated states of the lower 48, but what comes out of it reaches the farthest corners of the United States. Montana is the only state with rivers flowing into Hudson Bay to the east, the Gulf of Mexico to the south, and the Pacific Ocean to the west.
During National School Choice Week 2022, parents should watch what else is coming out of the Big Sky State.
A 2020 U.S. Supreme Court ruling in favor of parents choosing private schools for their children and a 2021 state attorney general's opinion protecting American ideals of freedom and opportunity in class provide a boost to parents trying to meet their child's unique learning needs.
In 2020, the Court ruled in Espinoza v. Montana Department of Revenue that state officials cannot prevent parents from choosing a school based on their deepest beliefs. Montana offers a K-12 private scholarship program that provides tax credits for charitable contributions to nonprofit scholarship organizations.
>>> New Proposals Rejecting CRT See Through Radical Talking Points
But state officials had prevented parents from choosing religious schools. The court ruled that such schools could not be excluded.
A year after the ruling, commentators would call 2021 "the year of school choice" as lawmakers in 19 states created or expanded public and private school learning options for students.
During COVID, many parents have struggled with mask mandates and new vaccination requirements, as well as heavily political classroom content, while watching student achievement plummet. With good reason, families have begun to ask themselves: does our child's school reflect what we believe is best? If not, what can we do about it?
Montana Attorney General Austin Knudsen recently said in an email response to questions about parents' educational choices, "The school closures that have occurred over the past two years have been one of the biggest catalysts for parent involvement and the school choice movement across the country. .
"Legislators in Montana and across the country will need to be sensitive to the new energy and attention that has been sparked," Knudsen said. Knudsen addressed what became a wildfire in his May 2021 opinion where he said, "The type of environment that is tolerated or encouraged by or in a school can therefore send a particularly strong signal and serve as an influential lesson for, his students."
Some school officials tolerate or even encourage dismissive attitudes toward parents. In Pennsylvania, a school board member recently wrote a comment telling parents he "doesn't work for them." Parents are free to "ventilate their spleens" to school boards but "listening to your repeated distortions of the facts is nauseating". He opened his paragraphs several times with the phrase "with all due respect", but it's hard to conclude that he actually respects parents.
Writing in CNN last fall, New York State's 2021 Teacher of the Year said school board meetings have become the place where "frightened and angry people come down" to make demands on teachers. members of the council "without filter or grace". The teacher seems to plead for civil conduct, but she does not help her cause by insulting parents who want to defend their children.
Knudsen of Montana insists that "parents should be able to choose the educational environment that best suits their children and their values." His inclusion of "values" is remarkable because these intimate beliefs have become the beating heart of National School Choice Week.
>>> Amid the impact of COVID-19 on schools, now more than ever, students need more education options
Parents have faced extended school closures due to COVID, controversial lesson plans and bullying tactics from interest groups. Teachers' unions have been pushing for schools to remain closed to in-person learning as student grades have suffered, with increases in Ds and Fs across the country. The National School Board Association colluded with the White House last fall to try to intimidate parents by criticizing people who spoke at board meetings.
Parents seeking quality learning options for their children today find themselves between their desire for their students to succeed and their belief that their ideas and values, religious or otherwise, should always matter. And that they shouldn't have to set aside their beliefs when choosing how and where their child will learn or raising their concerns with a school board.