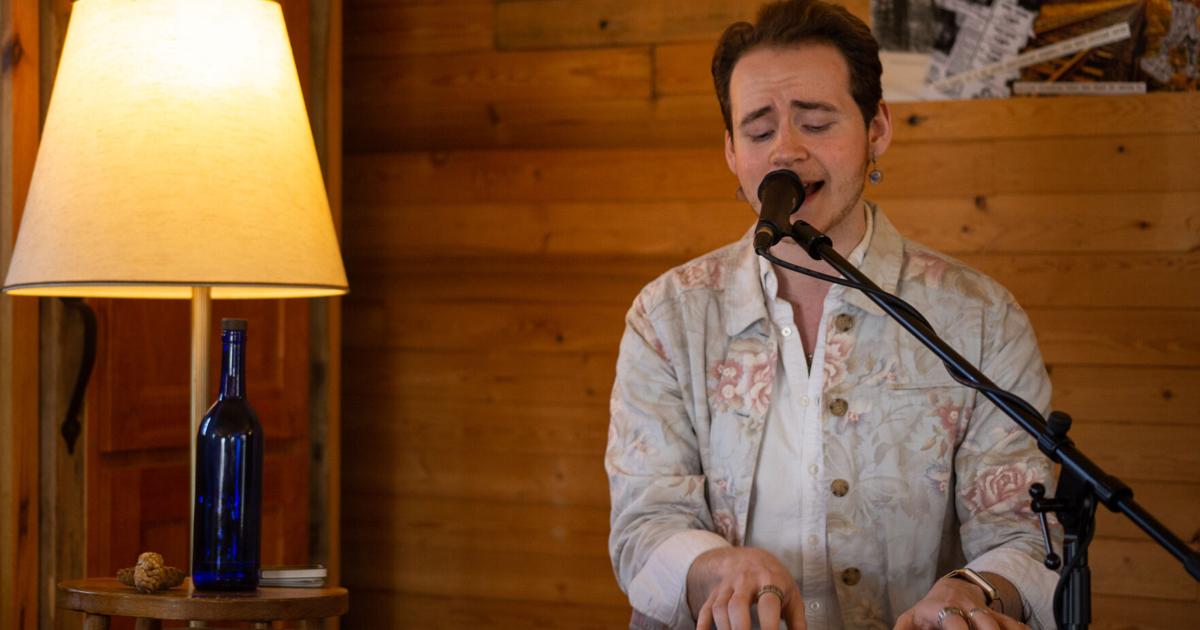 UM Musicians Tune into Earth Week at UM Flat | Arts + Culture
When Stephen's friend Jay Clement passed away earlier this year, they turned to their piano and wrote a song the same day. "Another Day" is a song about grief and loss. It captures the grief of not being able to spend one more day with a loved one.
"Music is my main form of expression. When something happens I end up writing a song about it, it just became a reflex and it helps. It's like writing a diary," Clement said.
Clement is a junior musical theater student at UM and won Missoula's Top Musician of 2021. They are currently working on an album as a senior project for Davidson Honors College called "Alive", including the song " Another Day" is part of it. According to Clement, the album will address social and wealth inequalities, gender and sexuality, the use of animals as commodities, environmental degradation and abuse of power.
"Everything that comes out of this new album, I'm just really happy with it and it's a cohesive track," Clement said.
Clement debuted his new unreleased songs at the UM Flat for the concert hosted by student-run label Switchback Records on April 19. The show was part of the Earth Week celebration at the apartment and featured four local artists including Clement, Evan Wright, Rylee Amick and Ethan Smith.
"It was a local, relaxing musical stop for people to support their peers at school," said Anna Sevo, a freshman psychology student at UM. "Evan has an incredible style that he shows through his musical choices, commentary and professionalism."
Wright, a freshman in sound arts, opened the intimate concert with an eight-song set. His set consisted of soft rock on his guitar with the occasional accompaniment of radiator beeps in the back.
"I tried to put so much heartfelt emotion into what I sing and play," Wright said. "So if you couldn't see the concert, just know that I gave it my all."
In addition to performing gigs with Switchback Records, Wright is set to release an EP on April 29 titled "Hawaii Violence." Wright said the album was "surf rock-ish" and would be available on Spotify.
"I heard this local band called The Skurfs and I really liked them. I showed up, and the Skurfs are great, nothing against the Skurfs, but it wasn't what I expected," said said Wright "So I thought, 'Well, I'm going to do what I expected' and now I have an EP."
The concert ended with Amick, an undisclosed freshman at UM, and local artist Smith performing as a psychedelic rock duo on guitar and vocals. The two took turns playing their original work while the other artist improvised in the background.
"I think the concert was good. It was the first time Ethan and I played together, so it was really interesting for both of us to have this experience," Amick said. "I felt like that was kind of the start of everything that was to come. It was really fun playing there and having that space to express yourself.
Not only was the concert his first time performing onstage as a duo, it was Smith's first gig after just four open-mic performances at the Zootown Arts Community Center.
"I'm used to playing like three songs and being finished, and I feel like I just want to keep playing more and more," Smith said. "It motivates me to have people listening because it's not every day that you have people willing to sit down and receive what you have to say. It really makes me want to pour out my heart , to pour out my soul when people are ready to receive, to sit and listen.
The duo have no plans to release their original music anytime soon, but they're working on getting gigs around Missoula and discovering their sound. Smith said their goal is to spread love and music around Missoula. In doing so, they continue their search for a drummer and name for their band.
Switchback Records, as well as artists of the night, should have more live concerts in Missoula in the coming months.
"It would be really badass if more people showed up for some of these things because it happens and everyone is welcome," Wright said. "We can finally see more and more people coming out, but I think there could be a lot more people attending the shows and other local events than right now."