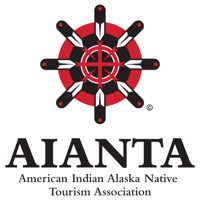 Three Chiefs Culture Center Director Marie Torosian Named Leader of Native American Women in Cultural Heritage Tourism | News
Each March, designated Women's History Month by presidential proclamation, the American Indian Alaskan Native Tourism Association (AIANTA) recognizes some of the leading Native American women dedicated to advancing cultural heritage tourism. These leaders are long-time supporters of AIANTA's mission and represent only a small subset of the many women who contribute to economic development through the promotion of tourism.
Among them:
Marie Torosian (Confederate Salish Kootenai Tribes)
Program manager
Three Chiefs Cultural Center
Marie L. Torosian is a proud member of the Confederated Salish and Kootenai Tribes. Born in St. Ignatius, Montana, and raised there, Missoula, Arlee. and parts of California, Idaho and Washington. She is the second eldest of seven children born to Ida Sorrell Curley (Salish) and the late Domnick J. Curley (Coeur d'Alene/Pend d'Oreille). Marie has been married for 39 years to her Salish tribesman Arnold Torosian; they have three adult children, all married to wonderful people, and six wonderful grandchildren who still reside in St. Ignatius.
Attending California, Missoula, St. Ignatius, and Arlee public schools and graduating from Arlee High School, she later attended Salish Kootenai College for Human Services and Early Childhood Education, where she earned a Certificate of Completion. .
Marie has worked for CSKT for 35 years. Thirteen of those years as Historical Collections Manager with the Salish Culture Committee, Pend d'Oreille where she worked with tribal elders and cultural specialists learning about traditional customs, traditional foods, plants and language Salish while establishing and organizing the committee's archives. .
In 2003, she accepted a transfer to the People's Center Museum and Cultural Center as Director of Education. This position has expanded to look after the museum, exhibits and artifacts in the repository. Marie was promoted to Director of the People's Center in December 2015 and continues to lead and guide staff in pursuing the mission and vision of the Cultural Center, which was renamed Three Chiefs Cultural Center in late 2021.
She loves working at the Tri Chiefs Cultural Center and Confederated Salish Tribes where she can continue to teach and share her culture and tribal stories with people. "Learning and following in the footsteps of our elders and hearing their stories is an important part of my life." Marie thanks her parents, grandmother Annie Sorrell, Salish mentor Lucy Vanderburg, tribal elders and cultural advisors for teaching and sharing tribal ways of life.
Cynthia Chavez Lamar (San Felipe Pueblo)
Director
National Museum of the American Indian
Director of the Smithsonian's National Museum of the American Indian, Cynthia Chavez Lamar is the first Native woman to direct a Smithsonian museum. Chavez Lamar oversees the museum's three facilities: the National Museum of the American Indian on the National Mall in Washington, DC, the museum's George Gustav Heye Center in Lower Manhattan, and the Cultural Resources Center in Suitland, Maryland.
Since January 2021, Chavez Lamar has served as Acting Associate Director of Museum Collections and Operations. She was responsible for overseeing its collections, facilities, security and information technology departments. She led efforts to ensure effective management and care of the museum's collection, which is made up of more than one million objects and photographs and more than 500,000 digitized images, films and other media documenting communities. , Indigenous events and organizations.
Chavez Lamar is a registered citizen of San Felipe Pueblo, and her ancestry also includes Hopi, Tewa, and Navajo on her mother's side of her family. She earned a bachelor's degree in studio art from Colorado College, a master's degree in Native American studies from UCLA, and a doctorate in American studies from the University of New Mexico. She also received an honorary doctorate from Colorado College for her contributions to the museum field.
Marie Goddard (Tlingit)
Regional Catalyst for Regenerative Tourism in Southeast Alaska
Secretary, AIANTA Board of Directors, Southeast Alaska Region
Mary Goddard is Regional Catalyst for Regenerative Tourism in Southeast Alaska and also serves as Secretary of the AIANTA Board of Directors. She advocates helping small businesses and communities thrive in the tourism industry in a way that benefits all parties involved. Mary believes that when done correctly, tourism can help improve the environment, strengthen communities and celebrate culture. Visitors can learn a lot from Alaska Natives about the values ​​and cycles of nature.
Mary is known for her art, which includes contemporary jewelry, carved and woven using traditional materials and metals, as well as installation, film and television projects. Mary's hobby, running the Forest Fresh Alaska cooking blog, promotes cooking knowledge and tips using native foods from the rainforest to the ocean forest.
Mary graduated from the American Musical and Dramatic Academy in New York. She has worked on various film television productions such as Fireproof, The Grace Card, ABC's Lost, and was also a producer and cameraman for Coast Guard Alaska.
Penny Peters (Saint Regis Mohawk Tribe)
Director of development
Akwesasne Tourist attractions
Penny Peters is a firm believer in the word "community" and has been passionate about contributing to the economic growth of Akwesasne. Penny works with the Saint Regis Mohawk Tribe as the Tourism Industry Development Manager at Akwesasne Travel.
His role at Akwesasne Travel was to coordinate several planning documents to help guide the creation of Akwesasne Travel and help build the tribe's tourism economy. In her current role, she has been responsible for building partnerships with hotel attractions, DMOs and major organizations both nationally and internationally. She also works closely with Akwesasne's Tourism Business Incubator program to develop tour providers and attractions.
"I love seeing how cultural tourism can revitalize and strengthen the continuity of traditions for the next seven generations," Penny said upon her appointment to the New York State Tourism Industry Association (NYSTIA) Board of Directors. She has represented and promoted Indigenous tourism to New York State since her appointment.
Mālia Sanders (Kānaka Maoli)
Executive Director
Native Hawaiian Host Association (NaHHA)
In her role as Executive Director of the Native Hawaiian Hospitality Association (NaHHA), Mālia Sanders brings more than 20 years of senior management experience in the hospitality industry and more than 10 years in various positions within NaHHA. She is one of the latest recipients of the 2022 Social Impact Entrepreneur of the Year award from the Hawaiʻi Venture Capital Association.
Mālia will lead the nonprofit as it prepares to take on a larger role in regenerative tourism, building the capacity of organizations across Hawaiʻi and continuing to ensure that the Native Hawaiian perspective is integrated into the decision-making process from the start of the industry. Sanders admits that although the pandemic has forced the organization to pivot, the change has led to the development of new partnerships and programs and allowed the organization to expand and expand its reach. "Regenerative tourism is a huge business. It's going to take a lot of hard work and collaboration between our community, our visitor industry, and our legislative leaders to help us pivot toward regenerative tourism in Hawaiʻi. The commitment of our workforce, our industry leadership and our visitors are essential to achieving this end goal. It is an honor to join the ranks of Native Hawaiian women in leadership positions and with it comes a responsibility that I do not take lightly. ." . . . the non-profit organization continues to build on the legacy left by generations of Native Hawaiians who have worked in the visitor industry. NaHHA's goals are to provide strategies, tools, and resources to create innovative solutions at the intersection of Hawaiian culture, community, and the visitor industry in Hawaii.
Mālia is a founding member and Alakaʻi of ʻAha Pūlama Pāʻū Hololio, a Hawaiian Pāʻū riding club, vice president of the Hawaiian Civic Club of Honolulu, and president of the annual Holokū Ball. Mālia is an experienced rider and enjoys spending time with her ʻohana in Kapolei, Hawaiʻi.