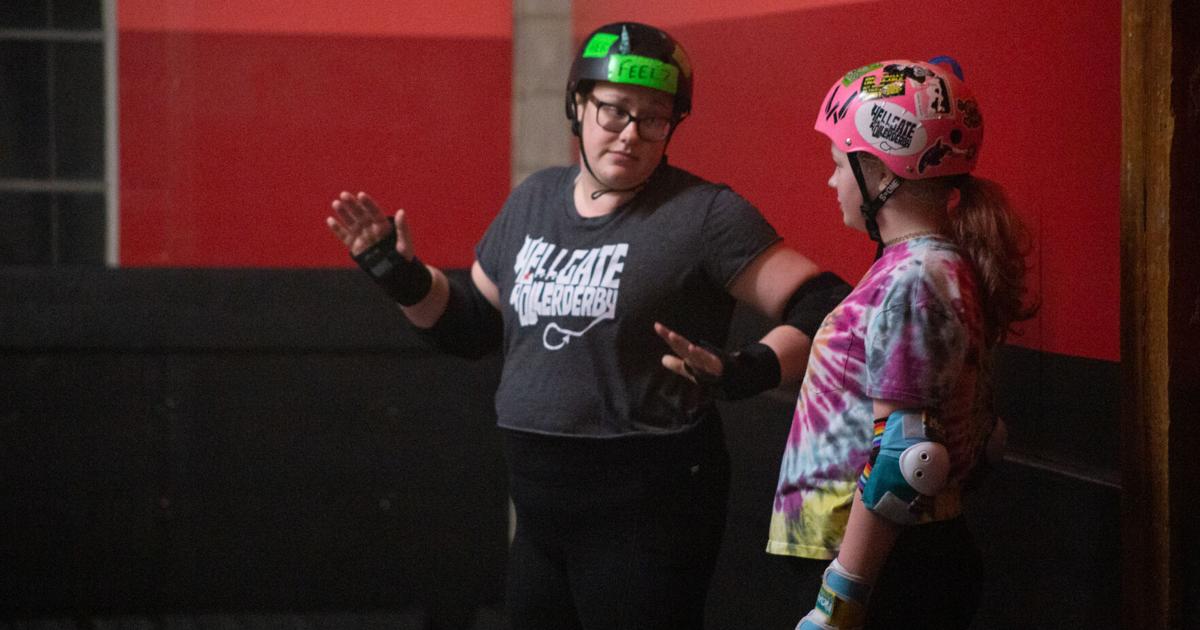 The joy (and stench) of the return of Hellgate Roller Derby | Arts + Culture
UM pre-nursing student Ella Hubbard, also known as "Daisy Jukes #113," played roller derby for nine years, but didn't once wash her gear. Hubbard, 21, describes his gear as smelling awful, musty, sweaty and disgusting.
"I don't think I've washed my gear since I was 12 just because I feel a little juju — I like having it," Hubbard said. "I don't like it smelling like anything else. I won't spray it with perfume. The most I'll probably spray it with is Lysol to kill bacteria.
The Missoula Hellgate Roller Derby team has been inviting everyone for the past 13 years to join their team to score points on skates and meet new people in the Montana derby community. However, this has stopped since the start of the pandemic, but the team is looking forward to resuming competition in May.
But for now, it takes time to build the team and recruit people in Missoula. The pandemic has drastically reduced their team members, but that hasn't stopped him from training and inviting new people to try their luck in the sport.
He started recruiting with open skates on weekends and offering skate boot camps for those who want to learn. Anyone can join the team; no experience is required. Cameron Bucheit, 31, also known as "Feelz #143", joined the team's derby training camp in 2018 with almost no experience.
"I had skated at little kids' birthday parties, because like everyone else did, and maybe college gym class where we went to an ice rink," Bucheit said. "But other than that, no experience. I learned from the bottom up in my training camp.
Now, five years later, a UM counseling student, Bucheit has found family on the team and met her best friend, Skye Summers, known as "Rex #25," all with the skating aid. During the 2019 season, Summer and Bucheit traveled to games together across Montana, arguing over pre-game music. They also co-planned hot springs trips and post-workout drinks for the team.
"I want to point out that I think a lot of people are afraid of Hellgate [derby team], when we go together. I think we look a little clicky, but honestly, it's just because we love each other so much," Bucheit said. "We love each other, we're attracted to each other and if you come and work hard in training, and try, you can be a part of it."
Hubbard is a jammer and Bucheit is a blocker. In the derby, two jammers, one from each team, try to skate through four other players from the opposing team called blockers. The jammer scores points by riding their opponents around the track. There are rules about what moves are legal to make in the game. The game is a contact sport where people shove, push and do anything to get around blockers or stop jammers.
Hubbard is 5 feet tall, so she frequently gets fouls for low blocks, which means she hits someone below the knees. She said she didn't want it – but her size affects where she hits people. Her father nicknamed her "low block" because of her habit. Hubbard said she was often underestimated due to her short stature. One game in particular, she proved that her height didn't matter.
"It was mixed so there were also boys in the team and I was a bit nervous because I had never played with big players before and I didn't know what was going to happen and it was my first time till jam and I was shitting bricks. I was so scared," Hubbard said.
At first, Hubbard thought she didn't know how to play against much taller men and was worried about getting knocked down – but that didn't stop her from trying.
"I was like, 'Oh, he's just going to kick me on my butt.' I can't do that. I got out of the pack before him and I couldn't believe I beat him," Hubbard said. "I just remember scoring points on him and it was a Kind of like a really big accomplishment for me like this little pipsqueak just beat this boy in a race."
Although competing in the game itself is Bucheit's greatest joy, she also enjoys the smell of gear.
"Vinegar and salty," Buchiet said, remembering the smell. Bucheit broke his leg in October 2019 in a Hellgate derby match and was unable to skate for five months, then the pandemic hit, causing the offseason to be extended.
Even after breaking her leg, she said she still loved the derby. When she wasn't competing, she said she started to miss the stench of her gear. But now she's delighted to be back in her vinegary gear for her first game since her injury.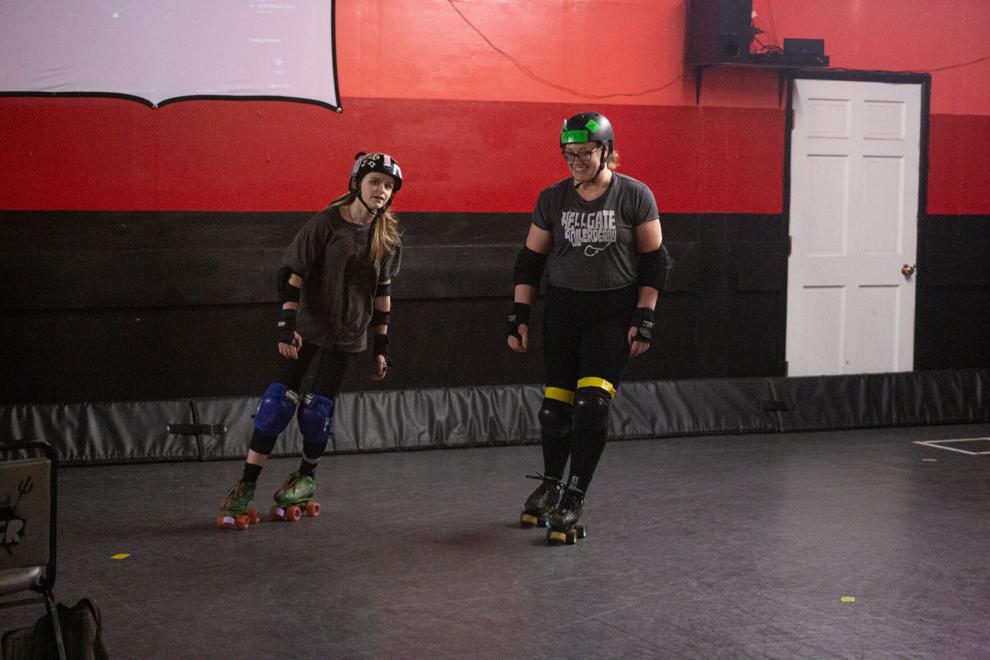 "Right now, we're in our rebuilding mode," Hubbard said. "We're getting things done very quickly, so the league hopes to be up and running and scheduling games by May, so that's something the public should look out for. We are all excited and ready to have a strong derby team back.
Both women hope to see a revival of the derby in Missoula this year. The Hellgate Derby team offers open skates on weekends for those interested in skating, including an option suitable for families and beginners. These skaters are getting their derby legs back after a long COVID break, and they said they were thrilled to once again share their love for the derby with the Missoula community.