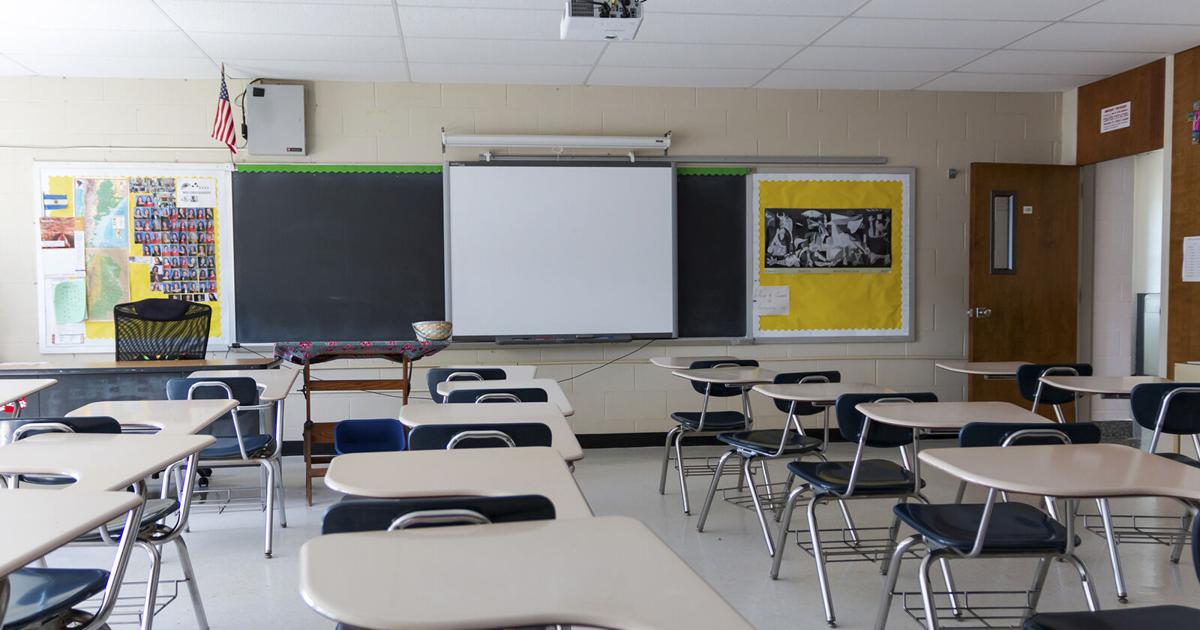 Teacher salaries fell to their lowest in a decade during the pandemic | Education
As teachers navigated the arduous task of guiding students through a public health and education crisis, their average salary fell to the lowest in at least a decade.
Starting salaries for teachers in the United States averaged $41,770 for the 2020-21 school year, down 4% from the previous year after adjusting for inflation. New Jersey had the highest salary at around $54,000, while Missouri and Montana had the lowest, around $33,000, according to a National Education Association report.
Low salaries are at the heart of a chronic teacher shortage that has been laid bare during the pandemic. This has forced officials to reckon with a declining talent pool, a lack of replacements and a high level of dissatisfaction among educators. Some states have dipped into stimulus funds to give bonuses to teachers, but the short-term relief makes it difficult for schools to implement sustainable pay increases.
"We need to recruit more educators into our profession and we need to keep them," Becky Pringle, president of the National Education Association, said in a press briefing on Tuesday. "This is a crisis that is the result of chronic underfunding of public education."
Historic levels of inflation and pandemic-related uncertainty have driven down real salaries, which take into account inflation levels, for beginning teachers, erasing gains made over the past 10 years. More broadly, the average inflation-adjusted hourly wage fell 2.7% in March from a year earlier, the 12th consecutive decline, according to data from the Bureau of Labor Statistics.
Nearly half of all districts nationwide offer starting salaries below $40,000, according to the report. Starting salaries were $2,048 higher in states that allow collective bargaining.
The education association, which has 3 million members at all levels of education, has urged school districts to expand access to union membership and raise educator salaries.
The average teacher salary is $66,397 for the 2021-22 school year, a figure that fails to keep up with inflation, according to the association. When adjusted for inflation, teachers earn an average of $2,179 less per year than they did a decade ago, according to his report.
Since January 2021, 25 states have passed or proposed legislation to increase teacher pay, according to a study by the National Conference of State Legislatures.
In New York, Governor Kathy Hochul estimates the state will need 180,000 new teachers over the next decade and has taken steps to streamline a lengthy certification process and removed income caps for teachers at the retirement in order to attract more talent.