Sheridan Resident Recalls Friendship with Missouri Outlaw in 1915 – Sheridan Media
Frank and Jesse in Montana, exhibit at the Upper Missouri Museum, Fort Benton, Montana,
Frank James died on February 18, 1915. In the Cokeville Register of March 13, 1915, appeared this little, almost insignificant article. February 25 The death of Frank James recalls an intimate friendship that existed between him and Mr. and Mrs. TJ Foster, when they arrived in Sheridan County thirty-eight years ago. They remembered the notorious bandit as a kind and pleasant man. The same article appeared in The Miner, of Hudson, Wyo, March 5; The Wheatland Times, March 10; The Meeteetse News, March 5, and many more across the state.
Another source said Frank actually suggested Foster go to the Story area, instead of Clear Creek. He also mentioned that Foster didn't initially believe he was the infamous villain, but his doubts were quickly dispelled.
Liberty, Missouri, home of the Frank James family, is far from Sheridan, Wyoming, over 900 miles and approximately 12 hours by car. In the late 1800s, there were several railroads in the east, but only one, the Union Pacific, ran through Wyoming, and that was in the southern part of the state. To get to Montana, there were steamboats on the Missouri and the Yellowstone. From railheads and steamboat stops, one had to travel on horseback or by stage. Still, there was a lot of cross-country travel.
The Th James brothers, Frank and Jesse, traveled from Missouri to Montana and Wyoming. After the Civil War, many Southerners who refused to surrender and take the Union oath looked for a place to hide. According to information from the Museum of the Upper Missouri, in Fort Benton, Montana, William Quantrill, the leader of the James brothers during the Civil War, came to the area and found the Missouri River badlands to be the prefect's hideout. The old fort, which began as a trading post along the Missouri River, was built between 1847 and 1860.
When the Civil War ended, there was little or no law around Fort Benton. Frank and Jesse James spent the winter of 1873-1874 in the Fort Benton area. Butch Cassidy and his Wild Bunch also spent time in the badlands area. It's not too far from Fort Benton in Sheridan, Wyoming, being only 350 miles away.
Frank and Jesse are known to have spent time around Big Horn and Story. An early reference to them is in a Sheridan Post in April 1897. Mr. and Mrs. Ellery Foster (son of TJ Foster) were in town this week shopping for ranch supplies for the famous Foster ranch on Piney. It is the oldest ranch in this section and volumes cold to be written on It. In actually, noEasttory of Wyoming would be to be Complete without mention as extensive of the place. As it was on this ranch that Strong PHi Kearny was located, and the welds were quarteredthe who were massacreded on the famous Massassinate Hsick. Jesse James and his gang often visited the ranch.
According to some accounts, Jesse James also spent time in the well-known Hole-In-the-Wall country while hiding from pursuit.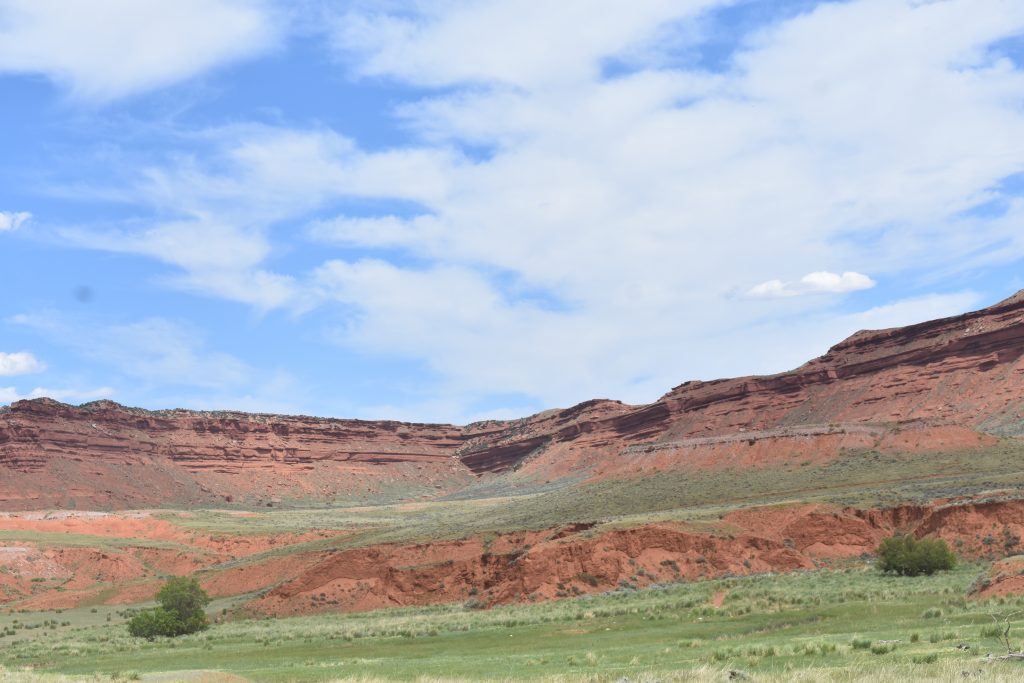 In the Cheyenne Daily Leader for July 1901 there is this article, FIin the process of Hole-in-the-Oall:Anaconda Mont., July 8—say specialpatches of a stall correspondent thand Anaconda Standard on ethe ground are at thand effect which there is now but little hope of thand sheriffs overtacloseg thand Men who held to GrandNorth Eexpress train to wagner Mont., last Wednesday. The correspondent has just returned from the part of the country where the the group expected to overtake the flightto bers. Salvations account is that the pursors were foiled and that the thieves hinted at it. There are now two theories present. A East that eand outlaw wbefore are fit's better mounted than their pursuing and have already crossed thand Missouri River and are of course their way to Hole-in-the-Wall country in Wyoming, the most notorious haven for criminals in the United States.
It was a perfect place to hide from the law, no matter where you came from. The Hole-in-the-Wall created a safe haven for a steady stream of outlaw gangs moving in and out of the Red-Walled Valley from the late 1860s to the early 1900s. In 1910, however , fewer and fewer outlaws used the hideout, and it faded into history.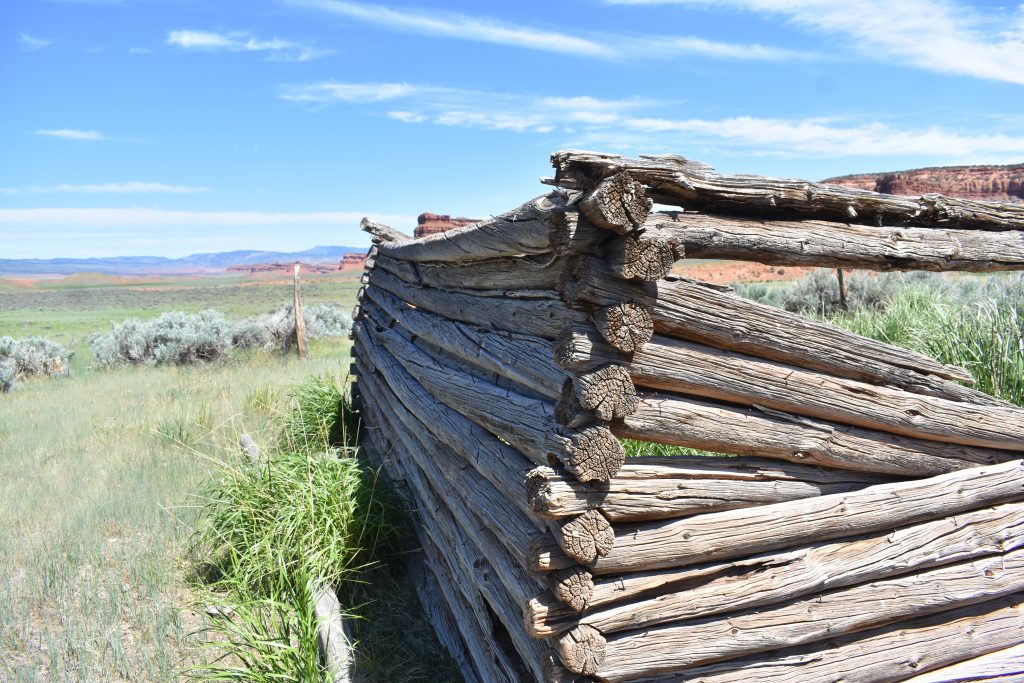 In a Sheridan Post, October 1910 article titled, Tales of Other Days; HG Williams of Tacoma A true pioneer in Wyoming. Tells interesting things for elders and fun for pilgrims "The owner of the Foster houto at Sheridan was then located on Piney, and OP Hanna on Big Goose. I believe I was the second white man on Big Goose, Mr. Hanna being the only one who preceded me. Neither Sheridan nor Buffalo existed IAt that time, and the only cabin on Big or Little Goose, was Big Horn, where it was reported that Jesse James and his outfit were camping. I went there but found the cabin empty, and nohing there but the carcasses of a few deer hanging outside.
Five months after Jesse's death in 1882, Frank surrendered to Missouri Governor Crittenden. In a Cheyenne Weekly Leader, October 1882, there is this article: Frank James moralizing. Kansas City, October 5.—A special from Jefferson City contains a letter from Frank James, addressed to Governor Crittenden, dated St. Louis, October 1. James' letter proposes surrender. It is a long document. He says he was induced to act by considerations for his wife and children, and by a desire to relieve his name of the shadow which has been cast upon him, and through him upon the good reputation of the Missourians of the west. He argues that he is not as bad as he was painted; that though an outlaw, he has the thoughts and impulses of a man, and has a desire to return to his house and to his parents, and there, with his family, pass his days in peace, and thus earn the respect for his neighbour. "I came to Missouri to try to find a home and stand among its people. I have been outside its laws for twenty-one years. I was hunted like a wild animal from state to state. I did not know any house. I slept in all kinds of places, here today and there tomorrow. I've been charged with nearly every major crime in Wisconsin or its neighboring states…I'm tired of this life, of strained nerves, of night and day driving, of constantly listening to foot drops, the crunching twigs, rustling leaves and creaking doors…. Tired of the saddle, the revolver and the bandolier; tired of the hooves and horns with which a popular belief has equipped me, and I want to see if there is not a way out of them.…. I will prove myself worthy of mercy.
In the Buffalo Voice, February 26, 1915: the Pass Frank Jamare. Frank James, one of James's famous mobs, died on his farm in Excelsior Springs, Missouri on February 18. He was 74 years old. It may be of interest to some of our readers to learn that Frank James and his brother Jesse lived in a cabin they had built on what is now known as the Jake Warner Ranch in Big Horn. It was the winter of '80… The group's unprecedented criminal career during the Civil War and the volatile period that followed kept the people of a dozen states in terror, but Frank James leads the life of a quiet farmer for over thirty years. years.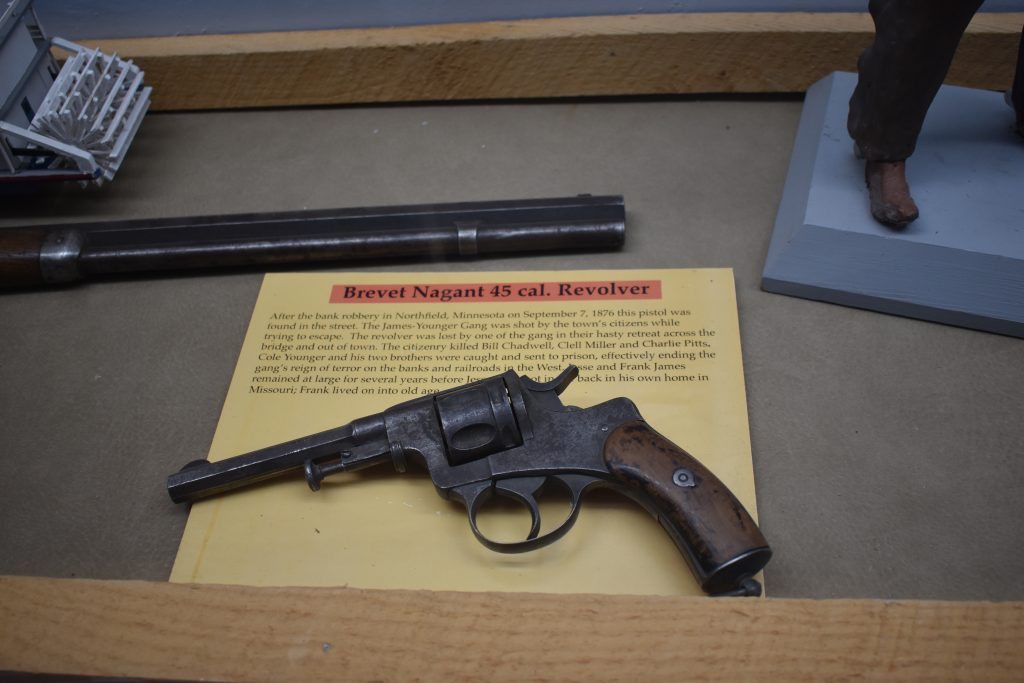 TJ Foster died a few months later and in his Sheridan Post obituary, April 1915, he mentions his son, Ellery Foster referenced above. The article added that TJ Foster was born in Ohio in 1843. He fought for the Confederacy in the War Between the States, fighting with the First Missouri Cavalry. In 1865, after the war, he took an oath of allegiance to the United States. He came to Laramie in 1868, then came to the Sheridan area. He and Mrs. Foster pitched their tent on the grounds of Fort Phil Kearny in 1876. He engaged in ranching and served as a Justice of the Peace for six years.
Most likely, his former support for the Confederacy led to a friendship between the two men. Foster had no doubt heard of the exploits of the infamous outlaws, as the crime spree of the James Gang began around 1868.
Whether or not the James boys committed any major crimes in this area is unknown at this point. Maybe they saw Wyoming as a place where they could lay low for a while before heading east again, to rob the next bank or the next train.
An unusual friendship between a law-abiding rancher and justice of the peace and a well-known Missouri bandit is one of the little-known elements of Sheridan County's early history.