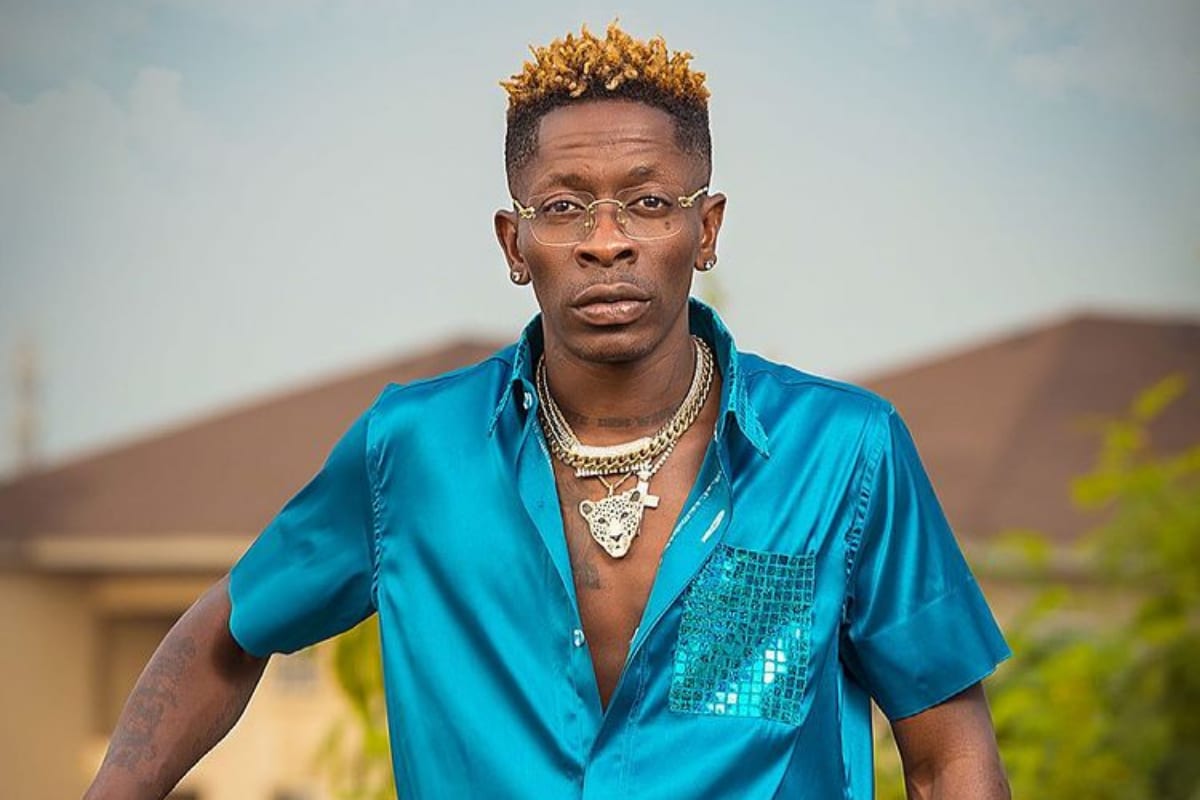 #Shattabration trends on social media as Shatta Wale celebrates her birthday
Ghanaian regga / dancehall artist Shatta Wale, born Charles Nii Armah Mensah Jr, turns 37 today.
To celebrate the Ghanaian sensation, many took to social media to congratulate and send their best wishes to the hit maker "My level".
Twitter, which devotes two of its hottest topics to Shatta Wale, has been buzzing since the morning. The platform was inundated with comments from hashtags; #Shattabration and #LongLiveTheKing.
The rationale for #Shattabration seems to come from two words; Shatta Wale and the celebration. It is also not surprising that Shatta Wale was labeled as "King".
It's because of his hit "Dancehall King" and his collaboration with the international singer. Beyonce on his song "Already".
Portions of "Already" say "Long live the king, you a king, you know it. King already, already, you know it.
Happy Birthday KING @shattawalegh. May you live long. More money, more blessings, more favor from God. My Almighty God protects forever. Psalm 35#Long live the king pic.twitter.com/xbmbAkKxvq

– SHATTA BA CONFIRMER (MOKO HOO) 🔥 (@shattabaconfirm) October 17, 2021
Shatta Nation fans say their president, who recently caused a stir on social media for imprinting the initials of his entertainment industry colleague Medikal on his arm, is a teacher and voice for the homeless. voice.
They prayed for long life and prosperity in all his endeavors.
Shatta Wale did not miss the opportunity to wish herself a happy birthday.
Happy Birthday Shatta Wale 🎂💎🥂👑❤️ pic.twitter.com/v6nZgAyUNT

– SHATTA WALE (@shattawalegh) October 17, 2021
Happy birthday boss. I wish you the best that life has to offer. I also want you to stay the great person you have always been. ??

Happy Birthday Mandela Montana @shattawalegh 👑 #Shattabration #Shattawale Shatta WALE 🌟🏅 pic.twitter.com/OgId6V59I0

– Manuel Photography Official (@ manuelphotos_1) October 17, 2021
Happy Birthday King Shatta 👑🎉🚀 @shattawalegh the world is not ready🔥🙌🏾 #Shattabration #Shattawale #Happy birthday pic.twitter.com/MBZeod6HyW

– GAMBO😈 (@gambo_ii) October 17, 2021
Not all good teachers are in the classroom,
Some are in the street with dreadlocks on their heads… 💯❤️#SHATTADAY??#Shattabration #LongLiveShatta pic.twitter.com/TWrrke9JRu

– Shadrack Amonoo Crab (HumbleGangsta👁‍🗨) (@ Gedio10) October 17, 2021
Celebrities who have poured such accolades on the dancehall artist include Sister Deborah, Abeiku Santana.
Thank you for being fearless and for being the voice of many "voiceless". Happy birthday!!! ??@shattawalegh I wish you more money, more success and above all good health and always happiness! #Shattawale #Shattabration #GOG # KingAlready pic.twitter.com/DlDCDoZRse

– Sister Deborah (@ deborahvanessa7) October 17, 2021
HAPPYBIRTHDAY Africa Dancehall King ❤️👑 @shattawalegh God bless your new age 1DON #Shattabration pic.twitter.com/hijomPDA2u

– KUMASINII 🇬🇭 # ShattaBration (@ 90sDAAKYEHENE) October 17, 2021
Happy birthday to the most original, the motivator, the king himself @shattawalegh . You are a blessing to the music industry. More live, More swimming pools 😁#LongLiveShattaWale#ShattaBration #Long live the king pic.twitter.com/6U3bns4FL2

– Minike (@ MinikeSM4lyf) October 17, 2021
Recently, famous Nigerian actor Jim Iyke described Shatta Wale as a show business savvy person.
According to him, the ability of the Ghanaian artist to appropriate trends with his antics is commendable.
Speaking on Joy FM's Cosmopolitan Mix on Thursday, actor born James Ikechukwu Esomugha said you need to be strategically positioned to be successful in the entertainment industry.
"I think Shatta wakes up in the morning and decides what I'm going to do to provoke people's thoughts?" He will fit like Jim Iyke looks like me. He's going to wake up tomorrow and say; I want to be president of Ghana.
"He won't be president and we all know that, but Shatta will go out there and run for president and just let you talk about him." He understands the propensity of the business, "he said.