SCSD#3 Holds Community Meetings to Get Feedback on Superintendent Candidates – Sheridan Media
In a series of three meetings, held on January 31, February 1 and February 2, three final candidates for the position of Superintendent of School District No. 3 in Sheridan County had the opportunity to meet with the community and tour the school.
Jan Gibbs moderated the question and answer sessions.
The first contestant, Chase Christensen, was born and raised in Montana and attended schools in Cody. His father was a game warden in Montana and worked in the Rosebud and Broadus area.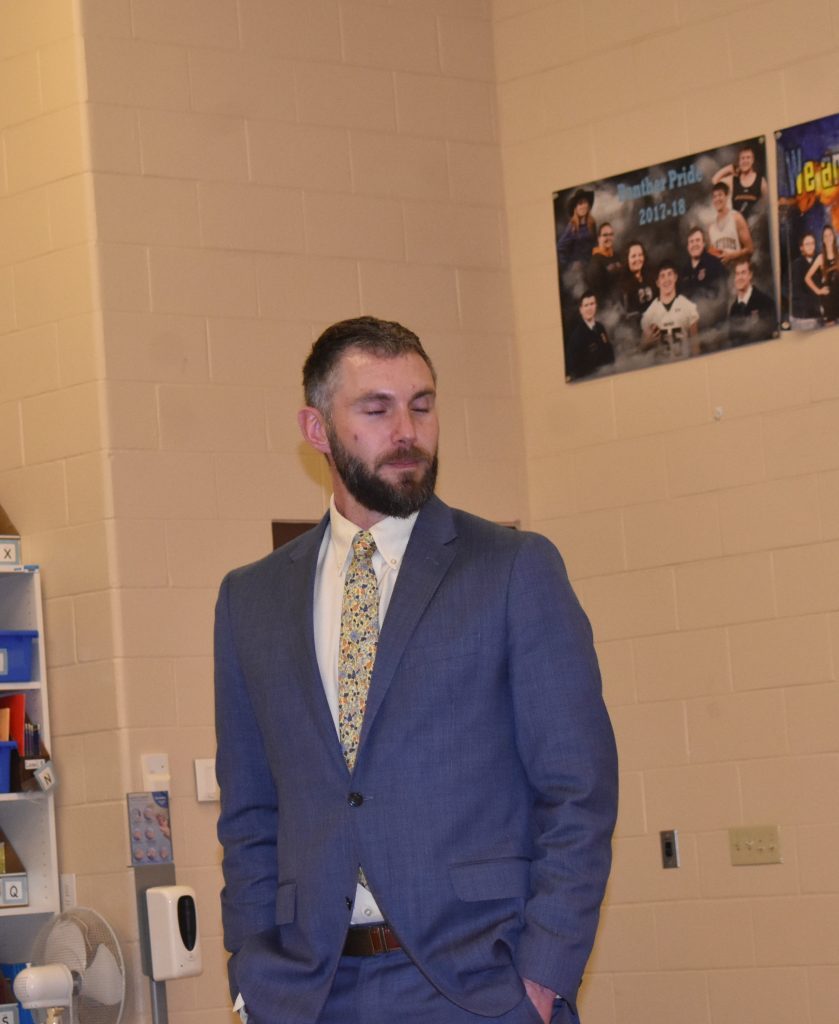 Christensen graduated from the University of Wyoming with a degree in finance. He started substitute teaching and enjoyed it, then went back to school to get a degree in education. He got a job at Wheatland, where he was a volleyball coach and FFA adviser. He then went to Torrington, where he taught at an alternative school, where he helped some students graduate who might not have had the chance otherwise.
He had this to say about getting the job at Clearmont.
He also felt that there should be community involvement in the school and that students should value their community.
On Tuesday evening, the community members gathered had a chance to hear from Steven Priest, who grew up in rural Ohio and attended Ohio State. He moved to Hanna, Wyoming, where he taught science. He received a senior certificate from the University of Wyoming and is pursuing a doctorate in educational leadership. He said he wanted to see himself somewhere long term and he wanted to see his children finish high school and graduate in the same place. Gibbs asked how he would encourage students to balance academic and extracurricular activities.
On Wednesday night, John Bruce came to speak to the group and said he was raised in Minnesota and went to a small school.
He has worked in education for 24 years and most recently taught at a small school in Alaska. He said he thought small schools gave children the best education and he didn't want to teach at a big school.
He felt that the superintendent was the "face" of the school district and he wanted that face to be happy. He believes in getting out of school and interacting with community members.
About 20 people came each night to hear what the candidates think about being a superintendent here in Clearmont and to ask the candidates questions.
Two issues that were hot issues that were brought forward by the community were the CRT debate and mask mandates. All three candidates felt they would not teach CRT and felt that masks would only be mandatory if necessary by order of health officials.
The SCSD #3 Board of Directors is holding an executive session on Thursday evening, February 3, and will announce its decision at the Wednesday, February 9, Board meeting.