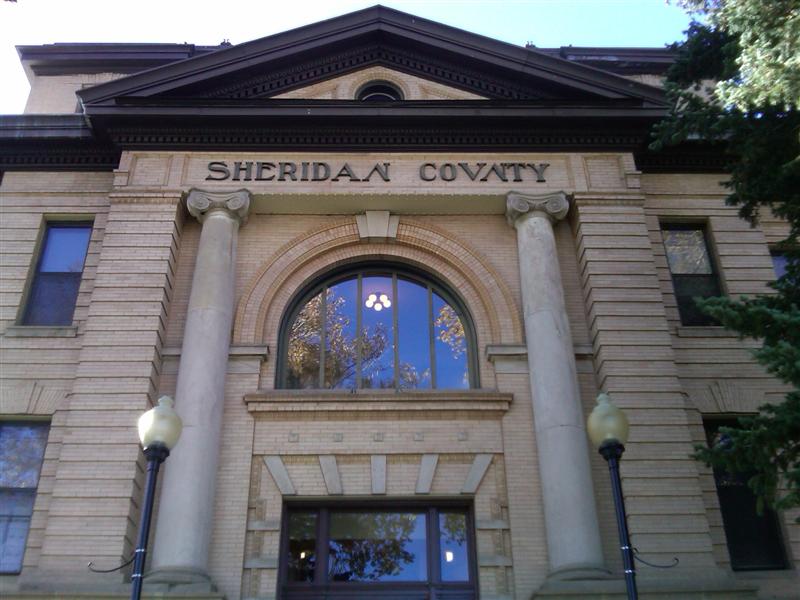 Preliminary hearing held for murder suspect on amended charge – Sheridan Media
A preliminary hearing was held Monday in Sheridan County Circuit Court for Christian Torres, who is charged with second-degree murder for allegedly killing his father, Edgar "Eddie" Jones, 47, at a Dayton home on July 27, 2021. Torres attempted to flee to Billings, Montana in his father's truck, but crashed the vehicle near Hardin, Montana. Torres told a Montana state trooper that he killed his father in Dayton. Torres was 15 when the alleged crime happened – he is being tried as an adult. The case was returned to Circuit Court for a preliminary hearing because Sheridan County Assistant District Attorney Christopher LaRosa changed the charge from second-degree murder to first-degree murder. First degree murder is punishable by life imprisonment when the person convicted of the crime was under the age of 18 at the time of the offence.
Sheridan County Sheriff's Deputy Boot Hill was the only prosecution witness in Monday's hearing. During his testimony, Hill testified that Eddie Jones was not the defendant's biological father, but rather a state-appointed guardian. Hill testified that the firearm that was used to kill Eddie Jones was a .40 caliber semi-automatic pistol and the autopsy confirmed that Jones had been shot in the back while sitting on the bed in his bedroom and that the firearm belonged to the accused's brother. Riley Jones.
During the ongoing investigation into the case, Deputy Hill said he took into evidence a backpack belonging to the defendant which contained a notebook with references to "Star Wars" execution orders and to the terminology of various video games. There were what were described as encrypted messages in the notebook and a checklist or inventory of many items that were found at the crash site near Hardin. Circuit Court Judge Shelley Cundiff determined there was probable cause to tie the case to the district court on the amended charge of first-degree murder.