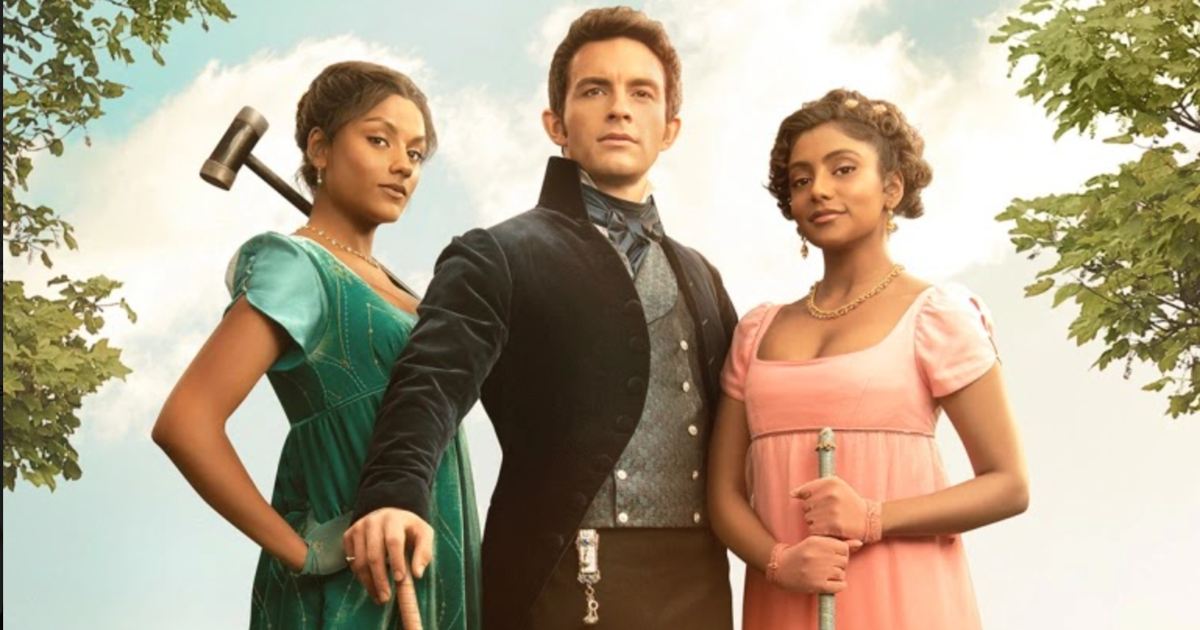 New season of 'Bridgerton' drops thirst for smoldering slow burn | Arts + Culture
Dear reader, you might be dying to know what new show can satisfy your chronic excitement. Don't worry, Netflix's spicy new period romance "Bridgerton" can make all your spooky fantasies come true. While the second season is more plot than porn, unlike the first season, don't dismiss the lack of sex for lack of sexiness.
The piled up, smoldering coals of sexual tension make this story, in fact, horny as hell.
With the tall, dark and handsome traveling snack Regé-Jean Paige, otherwise known as "I'M BURNING FOR YOU", the guy is sorely absent, "Bridgerton" needed someone to fill the shoes of a ridiculously hot lord-daddy. Who better to take on the role than Viscount Anthony Bridgerton (Jonathan Bailey) Now that he's shaved off those mutton chops of justice, he's everything a Regency-era woman (or really does) anyone) might want: rich, handsome, and suffering from recurring daddy issues.
In this season, he is in the market, but like the cold-hearted lord he has become, he wants to marry for practical reasons, not for love. Edwina Sharma (Charithra Chandran) catches his eye as the perfect and polite potential wife. But for plot reasons, he won't get the hang of it without the approval of his overprotective sister Kate (Simone Ashley). You may have already predicted where this is going, because every cliché romance starts with two love interests who hate each other.
After a few episodes, petty arguments between Kate and Anthony turn into intense staring contests with enough tension to set every opulent room on fire. The chemistry between the cast is impeccable and electric, communicated through shallow breathing, brief hand touches, and long tenuous pauses. They almost always end up alone in rooms, horizontally on top of each other in the mud, or caressing each other because of Anthony's bee phobia.
Before they can fulfill their desires, there's an inevitable hiatus that makes you want to write your own dirty fanfiction or never watch a Netflix original series again.
Unfortunately (or fortunately), this series isn't all about the hot looks. The relationship between Kate and Anthony is undoubtedly more mature than the previous season. You can see the pressure Anthony faces as a man thrust into the post of Viscount at a very young age, dealing with the trauma and loss of his father's unexpected death. Kate feels a little less developed story-wise, but the development between the two is approached in a reasonable way, even if it doesn't unfold as organically as the first season's iconic romance.
Where this season fails the most is when it abandons central romance for vapid subplots. The lush sets, custom designs, and acting are reasonably good. The stories aren't as exciting. The most glaring presence is that of Daphne (Phoebe Dynevor), who played the central role last season and now feels so forced and inorganic that she might as well be a Lamborghini in 17th century London. With the Duke absent, it's as if the writer was throwing her in to push the romance between Kate and Anthony when their chemistry was enough on its own.
Eloise Bridgerton's (Claudia Jessie) women's hunt to find the elusive Lady Whistledown, a writer who publishes most of London's high-class gossip, might have been interesting had she been given more time – and if the voiceovers weren't that boring. You could probably take a shot every time Lady Whistledown's narrator says "Diamond" and get completely lost.
But fear not dear readers, the romance is enough to elicit some pleasure. Even if you found this season dull, there are plenty of "Bridgerton" books to quench your thirst for romance.