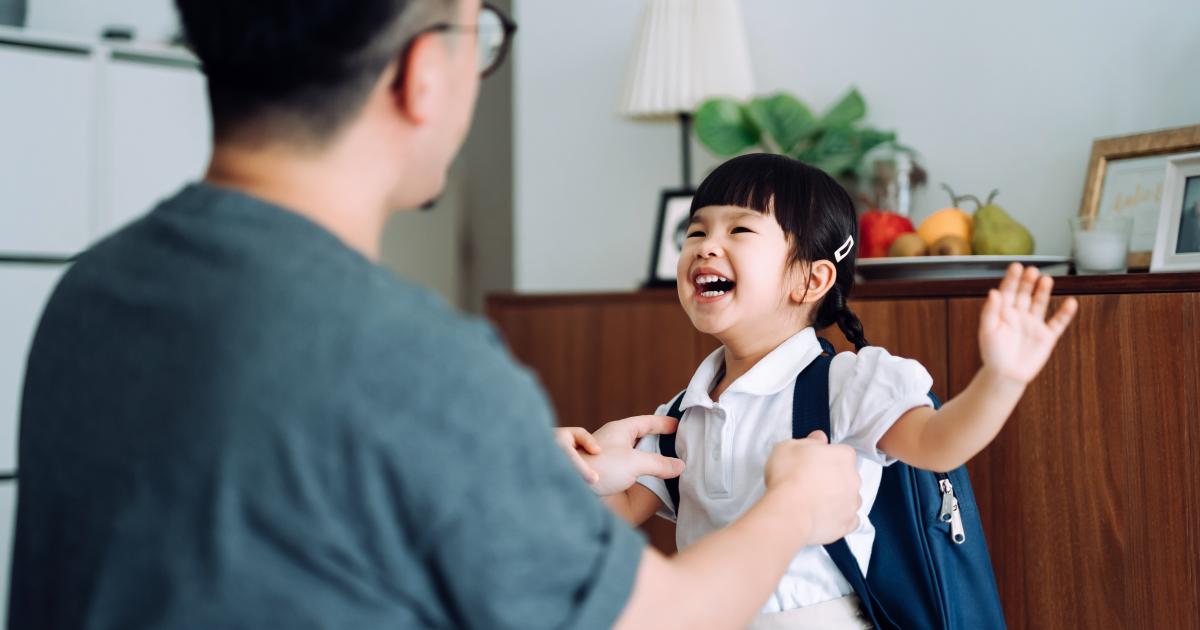 New school year brings new education options for children and families
More than one million new students will be eligible to use private school elective options this school year, thanks to the legislative boom across the country in 2021. Accelerated by the COVID-19 pandemic and controversies over curricula Studies related to critical race theory, 18 states have either expanded or established 28 combined school choice programs, earning 2021 the title of "the year of educational choice" by many.
Public opinion shows that support for school choice has reached an all-time high. A June 2021 poll shows that 74% of voters support parents' ability to choose where their child goes to school. The biggest jumps in public opinion have been among parents in public schools in Kindergarten to Grade 12, dropping from 67% in April 2020 to 80%.
The choice of school even won the support of Democrats, dropping from 59% to 70%.
State lawmakers have responded to families and looked to school choice in a big way. They saw the problem of building on the current K-12 education system, which is supposed to meet the needs of a diverse population and provide families with the best alternative.
Of the seven new programs, Kentucky, Missouri, New Hampshire, West Virginia, and Indiana have established Education Savings Accounts, a flexible savings account where parents can spend on a variety of resources. educational, including, but not limited to, tuition, tutoring, online learning programs, special education services, and more.
These programs aren't just for low-income families – West Virginia education savings accounts are available to 93% of K-12 students.
Florida expanded existing education savings accounts, vouchers, and tax credit programs by relaxing eligibility requirements and reorganizing them all into one program. More recently, the Florida Department of Education even expanded eligibility for the state's Hope Scholarship to include students whose school's COVID-19 mitigation policies do not match their educational needs. health matters.
Indiana nearly doubled its voucher program so that one of 966,000 eligible students who apply receives funding.
Arizona, Arkansas, Georgia, Iowa, Kansas, Maryland, Montana, Nevada, Ohio, Oklahoma, Pennsylvania, and South Dakota have all made legislative changes to fund directly to students, as opposed to government-run schools.
Another major trend we are seeing this year is the drop in enrollment in public schools. Nationally, public schools have seen a 3% drop in overall enrollment from fall 2019 to fall 2020. It may not seem like a big deal, but overall enrollment is expected to increase by 2% over the past 12 years. years, from 2016 to 2028. This decline has been observed among young children, especially kindergarten and kindergarten students.
We'll have to wait until official enrollment numbers are released in the fall, but there are early signs that enrollment will not rebound this year.
For example, the New York City Department of Education is forecasting a drop of nearly 5% from last fall after seeing their numbers erode in the past school year.
In July, Chicago's public schools, which have not provided any in-person instruction since February 2020, said 100,000 out of 340,000 students are "at risk of not enrolling" this fall.
In August, the Houston Independent School District said about 7% of students are missing and it is "too early to know if their efforts to re-enroll them are working."
Private schools were much more likely to be open for in-person learning five days a week than public schools last year, and there were reports that waiting lists for private schools were filling up. quickly. While the Delta variant continues to affect many parts of the country, nearly 700 public schools have already closed or switched to distance learning for quarantines of nine days on average.
This probably explains why the number of home-schooled children increased dramatically to over 5 million students, or 11% of households, in the fall of 2020. Part of the increase was due to growth in learning modules, and many of these new home students could be temporary, as new surveys suggest that parents prefer to return to a situation that they feel is something "normal."
As teachers' unions make no effort to hide the fact that children's education and well-being is an afterthought and the Food and Drug Administration has yet to clear vaccines for children under 12 years, predictability is not likely to make a full return to the public school system this fall.
As such, policy makers should work harder than ever to directly fund students, not institutions, enabling families to select learning environments that reflect their children's health and education needs.
This piece originally appeared in The Daily Signal