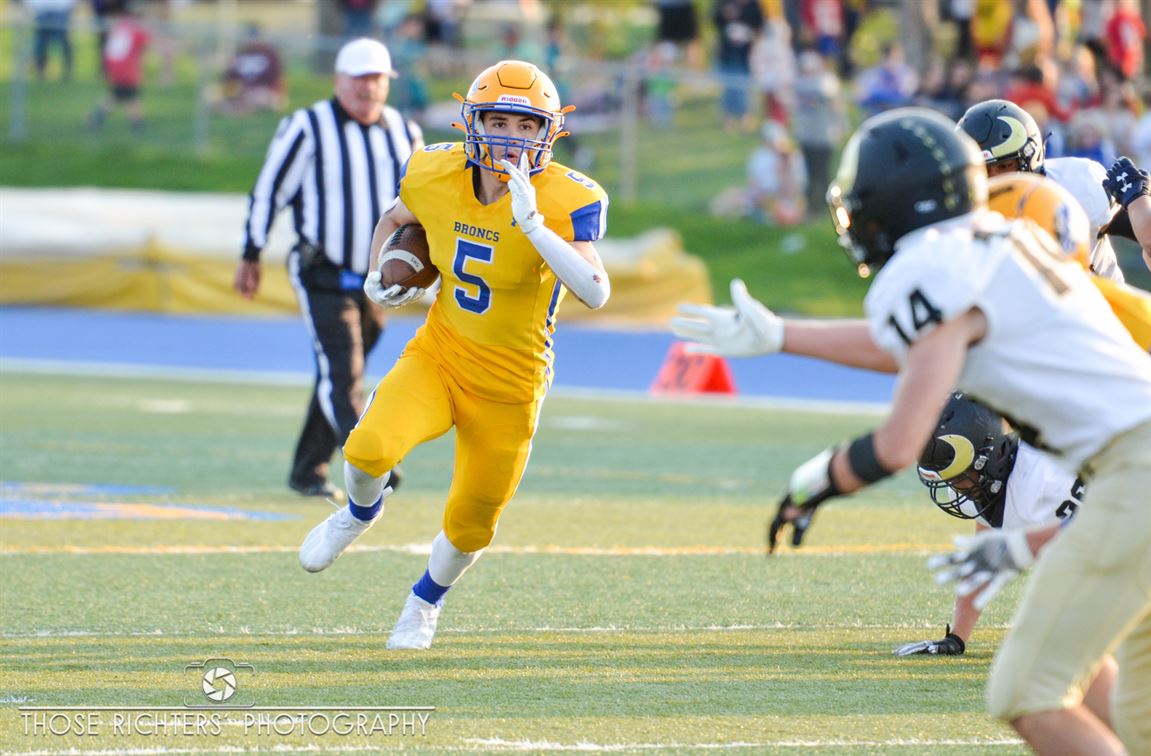 Local weekend sports wrap – Sheridan Media
BRONC FOOTBALL – The Broncs beat Cheyenne South 56-0 which was the score at halftime as the Broncs open the season with back-to-back shutout wins.
The Bison were outclassed and Broncs head coach Jeff Mowry said he was pleased with the way the players fared in the lopsided victory.
And play the game the right way the Broncs want to be known for.
The season is now changing with seven tough games ahead, starting with a road trip to Cheyenne Central on Friday night.
FOOTBALL RAMS – The Big Horn Rams lost to Lovell 20-0, the Rams travel to play at Wheatland on Friday.
EAGLE FOOTBALL – The Tongue River Eagles beat Sheridan JV 42-7. The Eagles are expected to host Burns this week.
COWBOY FOOTBALL – The Wyoming Cowboys Football won a 19-16 victory over Montana State, which they play in Northern Illinois on Saturday.
VOLLEYBALL – The Lady Bronc volleyball team was 2 to 4 on the Gillette invite and a 4 to 8 overall this week. The Lady Broncs play Kelly Walsh on Friday and at home against Cody on Saturday.
This week, Big Horn High School will host its annual invitational tournament. The Tongue River Lady Eagles will participate in this event with the Lady Rams.
The Arvada / Clearmont Lady Panthers lost at home to the Midwest in three games on Saturday.
GOLF – Golfers Bronc and Lady Bronc play Cheyenne Thursday and Friday, the state tournament is next week,
SWIMMING / DIVING – Lady Bronc's swimmers beat Buffalo in their 122-52 duel.
TENNIS – The Bronc and Lady Bronc tennis teams had good success on their road trip. The Broncs were 2-1 on the weekend.
X-COUNTRY – Cross country runners Bronc and Lady Bronc won the team titles in an invitation to Spearfish, South Dakota.