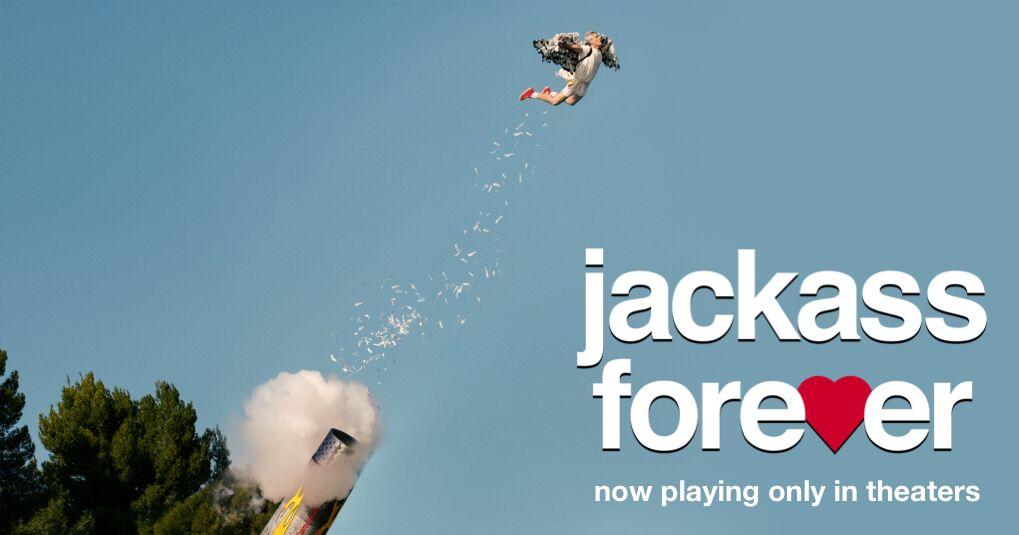 'Jackass Forever' makes friendly torture even more entertaining | Arts + Culture
Much like previous films in the "Jackass" series, "Jackass Forever" once again delivers its signature mix of friendship and torture via pranks and stunts, only this time the team calls in real celebrities. Not only do stars like Machine Gun Kelly and Eric André participate in a few stunts in the film, but new faces are joining the team.
Perhaps the most intriguing new members of Team Jackass are former "Odd Future" member Jasper Dolphin and his father, who goes by the name "Darkshark." Dolphin provides great commentary and humor as his dad is brought onto the set mostly because he's terrified of animals – a classic father and son duo.
While Dolphin and a few other new Jackass members bring new humor and faces to the film, the original crew members maintain the consistency of the Jackass brand via painful stunts and penis cameos. While the often appearing penises of the crew members may be too much for some, their ability to undress each other – without being visibly embarrassed – is admirable.
Veteran crew members Johnny Knoxville and Steve-O make their way into the new film, though their roles seem reduced to their former cinematic glory. When they did stunts, both were hurt terribly – but it's funny – so it's okay.
While watching middle-aged men bond over shared nudity and old age was a fun way to view the cast, the film definitely had one shining star: Ehren McGhehey was just plain tortured. Much of the film consists of professional athletes punching McGhehey in the groin as he carries a cup, much to his dismay. When hockey pro PK Subban threw a puck towards McGhehey's crotch, it looked like the lifer-sentenced Jackass was going to die.
Perhaps the most debatable stunt in the movie was when McGhehey was strapped into a polygraph test while wearing the relaxed fit of a shock, salmon and honey necklace. While McGhehey was shocked, a live bear was let into the room with him to eat the salmon from him. Just another day on set.
Despite appearing to be suffering from PTSD, McGhehey does not leave the crew. No, because what is this whole show about? Friendship. These crazy fuckers have spent generations entertaining people by destroying each other because they enjoy each other's presence. When a prank is played on a crew member, the laughs are laughed together – no matter the pain.