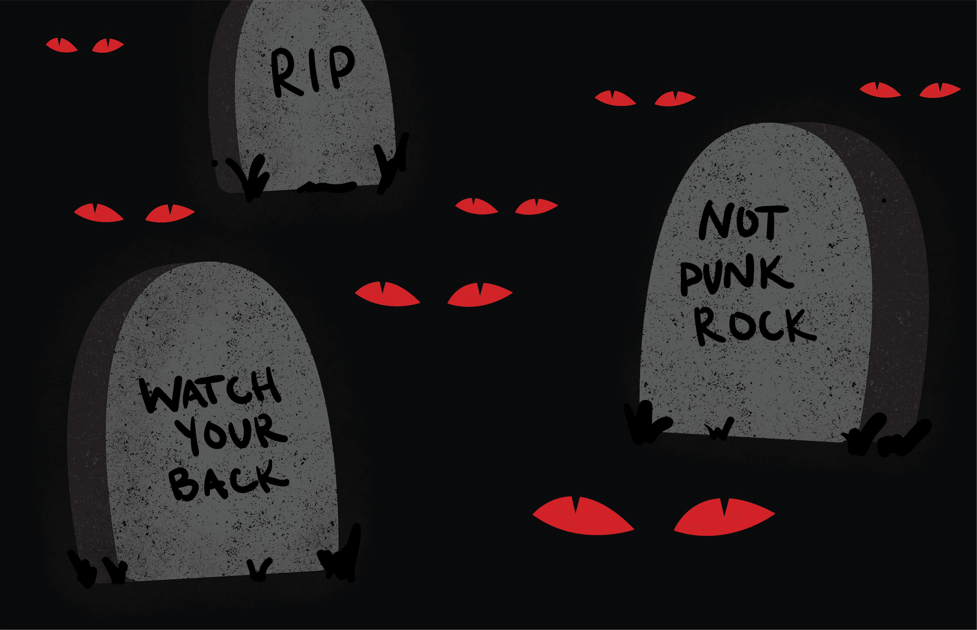 Horror-scope: turn on your ghost | Arts + Culture
The roses are red, it's the first week of October, which means it's basically Halloween, so bend over! Yes, it's time to get involved in everything remotely related to vacations – so, MOVIES !!!! There are a few must-haves in every Halloween movie: the busty bimbo, the sportsman who always dies, the nerdy outsider who is actually sexy as fuck and the monster who just got misunderstood 🙁 But which one are you?
BALANCE (23 SEP. – 22 OCT.):
The Guuyyys don't make me go first! The basement is ~ smelly ~ * Pull the short straw * plzzz … * Arthur's fist, stomp on the dirt * IT'S NOT RIGHT !!
SCORPIO (OCTOBER 23 – NOV 21):
Just another night ram = posed. Oh no, did I mispronounce one of those Latin phrases? I just wanted Chad to love me, I didn't want to summon the antichrist 🙁
SAGITTARIUS (22 NOV. – 22 DEC.):
No! You hang up first! * broken window * No, you hang up first * demonic growl from the basement * Stop! I'm not hanging up! * is possessed, hangs up *
CAPRICORN (DEC 23-JAN 19):
You have the final energy of the girls! You made it ALIVE! BUT WAIT… you forgot to look both ways and now you're smeared on the garbage truck windshield. RIP in peace 🙁
AQUARIUS (JAN 20-FEBRUARY 18):
You are the monster who is misunderstood… 🙁 You are not like other monsters, nobody understands you !! Go read The Modern Prometheus and cry or something like that. We all have problems, honey.
PISCES (FEBRUARY 19 – MARCH 20):
~ oMg ~ demon daddy don't own me UWU XD !!! I'm so lonely tho… 🙁 jk … unless?
ARIES (MARCH 21 – APRIL 19):
Put some of that fucking rage to work with you and your giant fucking ram's head and fight this monster! If you swing, ALL of us are swingin '!
TAURUS (APRIL 20-MAY 20):
Oh no! You've tripped and got mud on your sparkling white Steve Maddens! At this point, you give up.
GEMINI (MAY 21-JUNE 20):
OMG where are we ?? SEEN? Omg, I'm so impressedepared * yes it's just like my fantasy * Gemini you fucking KILLED it (figuratively and literally)! That creepy son of a bitch didn't stand a chance against your bonkers ass.
CANCER (JUNE 21 – JULY 22):
Cancer, you little wet crab. Is it the salt of tears or the slime of the monster about to eat you?
LION (JULY 23 – AUG 22):
POV: Your breasts bounce to the beat of your friend getting stabbed. RUN AWAY! Wait, turn around ?? Why is the demon so hot? Mom? Sorry. Mom? Sorry. Mom? Sorry.
VIRGIN (23 AOT – 22 SEP.):
GUUYYYYYYSSS! We should turn around! * turns around * * dies *