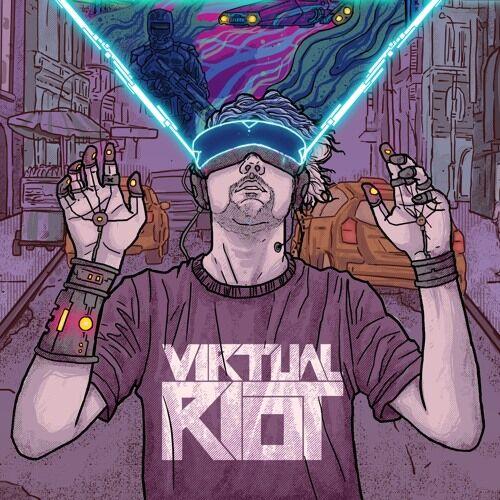 German DJ Virtual Riot to pay Missoula an electric visit | Arts + Culture
Nothing beats a laid back school night like drinking a few glasses of vodka and listening to some jaw-dropping electric dance music from German DJ Virtual Riot. Forget homework, it's October so it's basically prime time to party.
And party at Liquid Bass Productions' concert with Virtual Riot on Tuesday October 26 at Badlander. Doors open at 9 p.m. and the Riot show begins at 10 p.m. The concert will feature songs from Riot's new 15-track album, "Simulation," a digital-turned disc with brilliant soundscapes and AI-inspired voice guides. Tickets can be purchased in advance online for $ 30 and at the door for $ 40.
The show will not include catering, but will serve drinks at the Badlander's bar. Keep in mind that drinking and VR don't always mix, but drinking and music do, unless you like to traumatize yourself by playing VR Subnautica while half drunk.
Jackson Maki, the owner of Liquid Bass Productions, said it was an opportunity not to be taken for granted, especially in a small town like Missoula.
"If you look at his tour dates, they're all in these big markets like Denver, Hawaii, Salt Lake, New York," Macki said. "So Tuesday night is Missoula, Montana."
Riot, who has amassed over 300,000 Instagram and YouTube subscribers, has worked with pop stars like Justin Bieber and made the top 20 on Billboard Dance / Electronic Album in 2018.
Today, her success takes her on a road trip across the United States, for a tour that ends in December. The genre of Riot is generally EDM, which Maki says is perfect for partying – especially in the Badlander, which has a capacity of around 400 people. Maki said he expects around 300 to 400 people, including go-go dancers, to be in attendance and is delighted to see a crowd after a full year of hiatus due to COVID- 19.
Liquid Bass Production, which debuted in 2019, is relatively new to the music production scene in Missoula. But Maki, who started his business at the age of 15, said he hopes to bring some of the biggest names to Missoula theaters.
Natalie Tverra, general assistant for Liquid Bass Productions, said she shares the same feelings of excitement.
"For a lot of people, concerts are definitely a recharge in social life," Tverra said. "So it's pretty awesome to get them back. "
Since July, Liquid Bass has hosted a few popular shows featuring popular artists like Barely Alive. But according to Tavara, Virtual Riot has been one of the Badlanders' early headliners for a long time. Maki said he's excited to see what Virtual Riot has in store, especially since the artist is one of the biggest names in the game.
"He's a very great artist that we probably won't see again in Missoula," Maki said. "Or at least not for a very long time. "