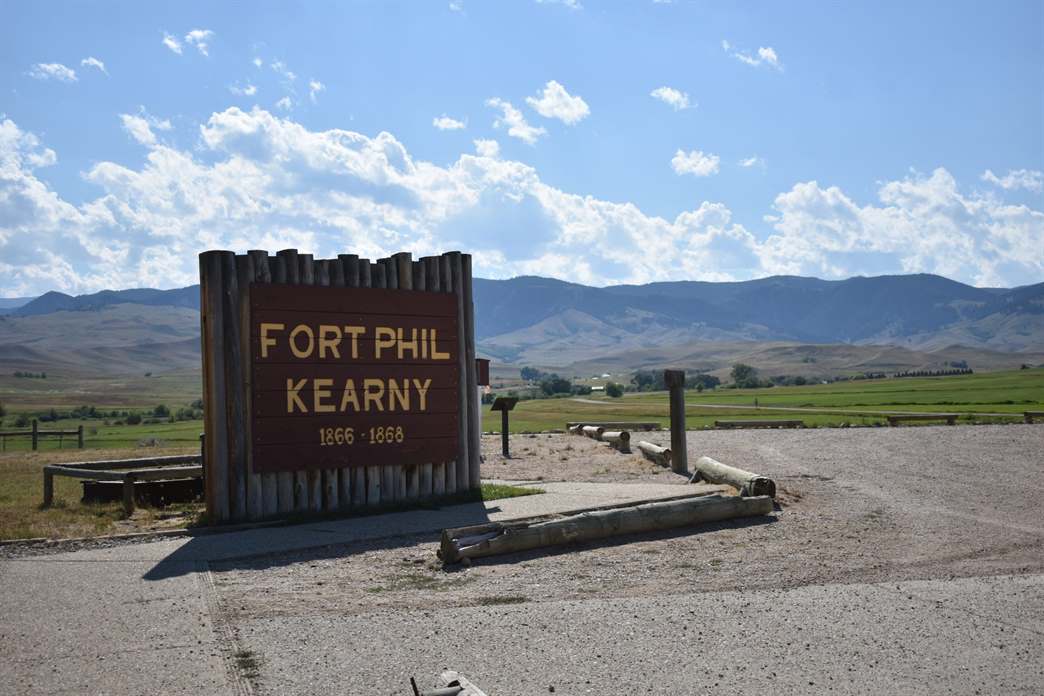 Fort Phil Kearny, Bozeman Trail Programs at Kearney Hall – Sheridan Media
On Sunday, May 15 at 2 p.m., the Fort Phil Kearny/Bozeman Trail Association (FPK/BTA) will present a dual program at Kearney Community Hall, sponsored in part by the Johnson County Tourism Association.
FPK Superintendent Sharie Shada will provide an update on the Shining Mountain Interpretive Center at Fort Phil Kearny Historic Site.
According to Dave McKee, president of the association, "it is the current reception center that will be remodeled, expanding the area of ​​interpretive material and expanding our library. It will also include an outdoor amphitheater for programs.
Fort Phil Kearny was the largest of the three palisaded forts along the Bozeman Trail. Colonel Carrington felt the stockade was necessary due to the hostile nature of the Sioux surrounding the fort. Eight-foot-high log walls surrounded an area of ​​17 acres.
Today, the old fort is a Wyoming State Historic Site and a National Historic Landmark. There is an interpretive center to introduce visitors to the fort and its place in western history. Visitors can see the reconstructed palisade walls and extensive grounds of the largest palisade fort in the west. Signs have been put up to inform visitors of the location of the original buildings.
That same evening, McKee will present a program on "The Bozeman Trail: A Journey to National Historic Trail Designation"
The Bozeman Trail, named for John Bozeman, one of the surveyors, was a more direct route to the gold fields of Montana from 1863 to 1868. Jim Bridger recommended the western route, which bypassed the hunting grounds of the Sioux, but Bozeman promoted the most direct route, which ran through Indian Territory. The trail went from Fort Laramie to Fort Fetterman, and from there along the eastern slope of the Bighorn Mountains near Sheridan, Wyoming.
Today, several stone monuments mark the old trail, and in some places the ruts of the Bozeman Trail are still visible. There will be several benefits to designating the Bozeman Trail as a National Historic Trail.
On May 25 at 6 p.m. there will be a presentation of wildflowers and native plants at the Wagon Box Monument given by Mae Smith of Sheridan College.
These programs are free and everyone is welcome.
The Fort Phil Kearny/Bozeman Trail Association is a non-profit organization. Their mission is to preserve, develop and promote historic sites and battlefields near Fort Phil Kearny and along the Bozeman Trail. They work closely with the state agency that owns the FPK sites.
They also strive to adapt Indian history, culture and interpretation. Educating the general public about all historic sites along the Bozeman Trail, and the Bozeman Trail itself, is a priority for the Association.
For more information on the Fort and the Bozeman Trail, or any of the programs, please visit their website, www.fortphilkearny.com.