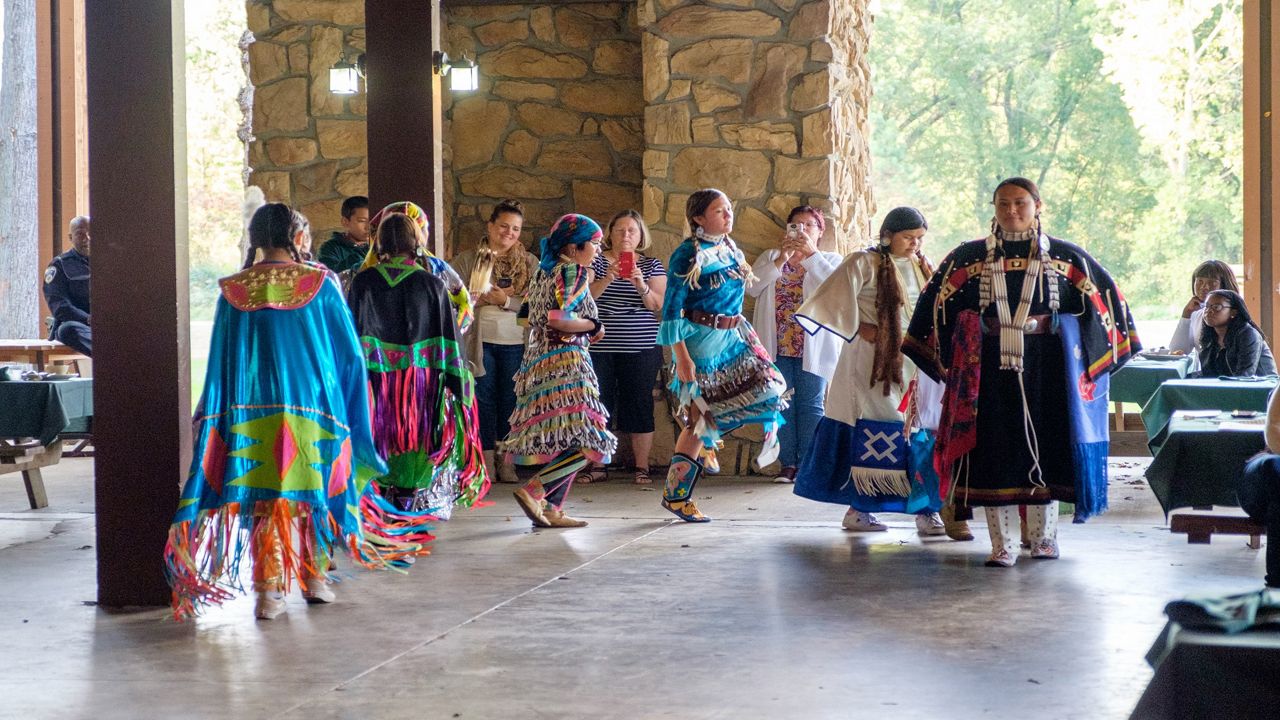 First people's day to honor Native American culture
AKRON, Ohio – North American First Peoples Day in Summit County will be celebrated this year through a series of events honoring those who first occupied the land in parts of the north. -est of Ohio.
---
What would you like to know
First People's Day in Summit County honors those who first occupied the lands of northeastern Ohio
The First People's Day has been celebrated on the first Monday in October since it was recognized by city and county councils
The idea arose out of an exchange relationship between students at Lippman School and the Northern Cheyenne Nation of Montana.
The Portage Trail is an ancient trail and was at the center of Native American activity
---
Considered the first Monday in October since being recognized by Akron City Council in 2018 and Summit County Council in 2019, People's First Day is celebrated over multiple days.
The idea arose out of an exchange relationship that students at Akron's Lippman School have developed over the years with the Cheyenne Nation of northern Montana. Each year, a walk of the old path known as the Sentier du Portage is organized, in honor of the first inhabitants.
The Portage Trail, connecting the Cuyahoga and Tuscarawas rivers, was at the center of Native American activity in this region, Akron historian Dave Lieberth said.
"It was a place that many natives crossed to get from Lake Erie to the Ohio River, but it was also a great source of food," he said. "So it was not a place where indigenous peoples settled. They went through there and they picked from all the huge stands of nut trees that we had, fruit trees that we had, and sprouts in the spring that grew from the Cuyahoga river which was one of the first foods. after the deprivations of a winter, for example. So that's the nature of our history.
The annual series of events is expected to help educate residents, while honoring and preserving the history of the region's First Peoples, organizers said.
Friday October 1 from 4 p.m. to 7 p.m.
Lakota Wiá, a new exhibition, opens at the Institute of Humanities and Culture, University of Akron Cummings Center for the History of Psychology, 73 S. College St. The free exhibition features the work of Cuyahoga Falls artist Claire Heldman (Cheyenne River Sioux Tribe, Eagle Butte, South Dakota). His work has been exhibited in galleries across the United States.
Sunday October 3 from 11:30 a.m. to 1 p.m.
Summit Metro Parks features a guided walk on the Towpath Trail, starting at the Big Bend Trailhead in the Sand Run Metro Park at 1337 Merriman Road. The walk ends at the northern terminus of the Portage trail. The walk includes a talk by sculptor and potter Peter Jones (Onondaga / Seneca), who created a larger-than-life sculpture of a Native American carrying a canoe in the Merriman Valley.
Jones, who lives and works on the Alleghany Indian Reservation in New York City, graduated from the Institute of American Indian Arts in Santa Fe in 1965. He has received national awards recognizing his commitment to carrying on Haudenosaunee (Iroquois) traditions.
Monday October 4 from 9:30 a.m. to 1 p.m.
School activities will take place during the school day on Monday, sponsored by the Portage Path Collaborative, a group including the Summit County Historical Society, Lippman School, Summit Metro Parks, Akron Public Schools, County Public Library of Akron-Summit and the university. from Akron. Activities include lectures by Native American artist Peter Jones and "teaching" with appearances from representatives of the Indian nation.
Monday October 4 from 7 p.m. to 8 p.m.
Panel discussions on contemporary issues in the Native American community will be held at the Akron-Summit County Public Library in the Main Auditorium at 60 S. Main St. and via Zoom. A live panel will focus on the importance of preserving Native American history and culture through art, music and dance.
A second panel will focus on missing and murdered Indigenous women. Panelists will include artists Peter Jones (Onondaga / Seneca), Claire Heldman (Cheyenne River Sioux Tribe, Eagle Butte South Dakota), Shanae Leone (Seminole), Lenore Waukau (Menominee), and other Native American guest women. The program will be moderated by Akron historian Dave Lieberth.
For more information on First Peoples Day, visit the Walk Portage Trail website.