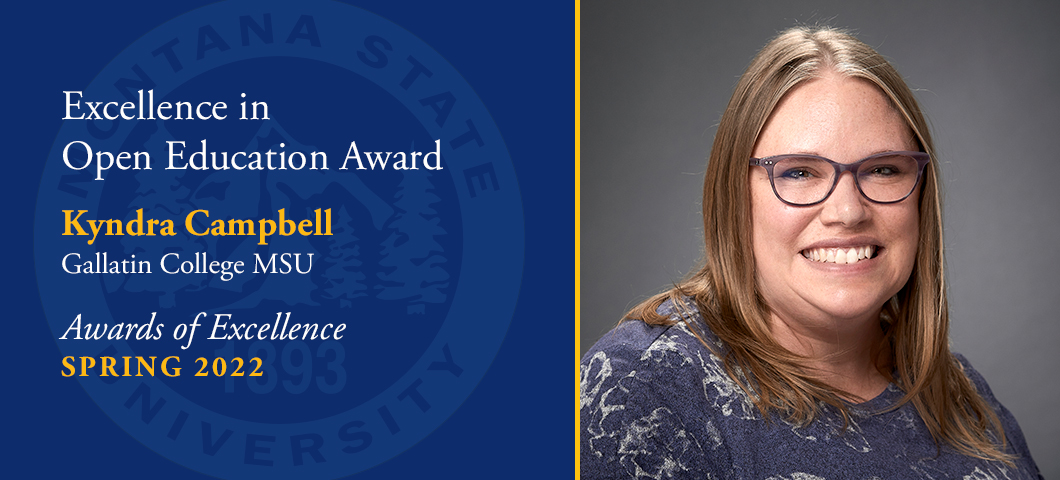 Excellence in Open Education Award – Office of the Provost
Kyndra Campbell
Kyndra Campbell, head of the Writing and Developmental Humanities program at Gallatin College, won this year's award for excellence in open education. The award recognizes a faculty member who reduces barriers to education by using open information and resources in the classroom. It is sponsored by the MSU Library and comes with a $2,000 compensation package.
In her role as department head, Campbell develops all curriculum for the program and ensures that all non-tenured faculty hired understand not only the student population, but also the importance of pedagogy and design of the delivery to support engagement and learning.
Campbell was ahead of the curve and embraced online learning long before COVID-19 changed the education landscape. She moved some of her course sections online to accommodate changes in student learning and scheduling needs, and along the way discovered that online delivery allowed students to share more of their written that they did not do so in person.
In addition to offering online delivery, all writing courses at Campbell's Gallatin College now use open educational resources, or OER. She made a similar change to some of the development writing classes at MSU, saving students nearly $6,000 in course material costs this semester. These changes are expected to save students $60,000 over one year.
"Kyndra is a strong candidate for this award because she has made the effort to share what she learns about online delivery with Gallatin College faculty," said Sarah Maki, Associate Dean of Gallatin College. "She does regular training for our faculty and I'm sure she would do the same with what she learned about OER."