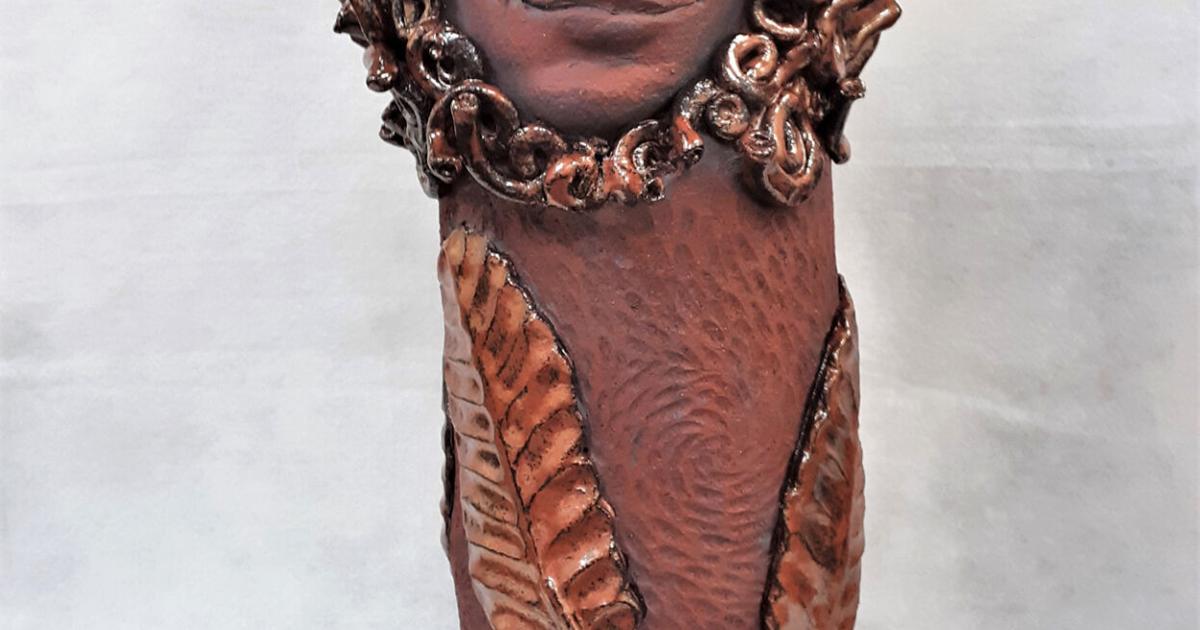 Enjoy Culture Crawl in Hamilton on Saturday April 9 | Local News
JEAN DRIESCHER Montana Bliss Artworks

"The first spring flowers always make my heart sing!" – Sterling Brown, poet
Be sure to step out and see the first blooms and make your heart sing on the Downtown Hamilton Culture Tour on Saturday, April 9.
Visit the grounds from 11 a.m. to 3 p.m. and enjoy the work of many talented Montana artists. Also, be sure to pick up a Culture Crawl punch card. Have the card punched at each site, then return it. You could win the Spring Gift Basket with gifts from all participating locations.
Check out ATR's Seventh Annual Art Contest, 248 W. Main St., where high school students submitted their artwork with this year's theme "Old Barns of the Bitterroot Valley." Winners will be announced at 5 p.m. on Friday, April 8 on ATR. Winners will receive nearly $5,000 through a partnership between ATR and Montana Bliss Artworks. The art is on sale at ATR during Culture Crawl from 11 a.m. to 3 p.m. on Saturday, April 9. All proceeds from art sales go directly to the student.
Leisa Lewis Studio, 701 Main St. in Hamilton, will present her iconic sunflower artwork as a tribute to the current struggle in Ukraine. Sunflowers are an important crop in this country and symbolize the nation's strength to survive as a democracy. His work is as beautiful as the Ukrainian people.
Jean Driescher, art educator and director of the Exploring Arts program, will display the charcoal portraits of her students in her studio/gallery, located at 701 Main Street, Hamilton. It will also highlight the emerging art of young people. Also be sure to check out the many art workshops offered by a variety of local artists and art media as part of the Exploring Arts program. Go to www.montanablissartworks.com/workshops to view the workshop schedule.
Chapter One Book Store, 252 Main St., will team up with the great Bear Native Restoration to create pollinator-friendly seed mixes. If you stop by during Culture Crawl on Saturday, you can shuffle seed packets and decorate them. A great spring activity for sure.
Montana Bliss Gallery, 101 S. 7th St., will feature Pastels by Montana artist Ann Justin. The show is called "Western Beauties". Ann works with soft pastels and uses pastel crayons for her exquisite detail. She learned her craft through years of experience in costume design, photography and plein air painting. The challenge of creating a well-composed scene from the vastness of the terrain, and then executing it convincingly, developed his skills in perspective and color. There is so much beauty in the landscapes and the richness of western culture. Its opening reception takes place during Culture Crawl from 11 a.m. to 3 p.m. on April 9. Come chat with the artist and enjoy his paste paintings which are absolutely beautiful.
"Pause for Poetry" during Culture Crawl on April 9, will be held from 11 a.m. to noon at the Montana Bliss Artworks Gallery, 701 Main St. Enjoy the work of our local poets as everyone is invited to read a poem. At 12:30 p.m., live music by Remi Gits will animate the galleries to lighten the spirit. So come, read your favorite poem, enjoy the art, then sit back and listen to the music of Remi Gits and let your heart sing. Young people are also welcome!
Art City, 407 Main St., will be celebrating its 24th Annual Recycled Art Show, which is now a tradition! It's art created from upcycled, repurposed, and discarded materials. It's art made from anything: found objects, leftovers and collected antiques, a humorous and thoughtful take on our throwaway culture. It all happens during the Culture Crawl from 11 a.m. to 3 p.m. on Saturday April 9, but also throughout the month.
Clays! Studio, located at 325 Main Street in Hamilton, features local clay artist Chris Wise. Chris is a very versatile artist expressing her talents in many artistic mediums. The exhibition highlights his pottery decorated with sgraffito, his clay sculptures and his paintings. She has some new creative pieces on display. Come during Culture Crawl, from 11 a.m. to 3 p.m. on April 9. Meet Chris and enjoy the beautiful work of all the Clayworks artists! Cooperative.
So if spring sings in your heart, Culture Crawl can be the place to start! Come support your Bitterroot Arts community.