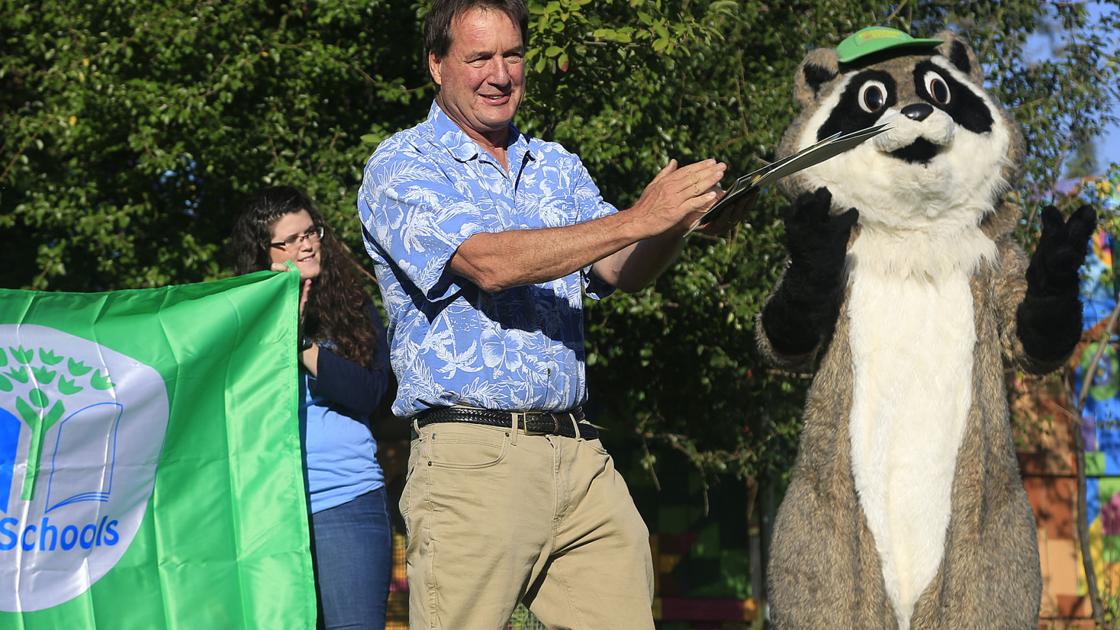 Clark Fork School Wins First Green Flag Prize in Montana | Montana Education News
"Our focus is place-based education and their connection to the community and the outside world," Litz said. "Nature is a huge part of our training."
Last summer, the school installed solar panels on its roof.
The school plans to continue recycling and reducing waste, composting, a waste-free lunch with reusable bags or lunch boxes, and more.
"It was really fun teaching the kids the little things they can do every day that can help planet Earth," Litz said, like turning off the lights when they leave the room.
Sarah Bates, deputy director of the NWF in the Northern Rockies, Prairies and Pacific office, said the Eco-Schools program is aligned with science standards.
"It's not just an addition," Bates said. "It helps them achieve the standards they have to meet. "
Clark Fork holds a special place in Bates' heart. Her son went to school there. One year Bates was cleaning the lilac in his garden and donating it to school. They planted it on the side of their garden, and it is now the "tunnel of wonders".
Each eco-school's savings are tracked, giving NWF a way to measure a school's progress towards meeting the criteria to become a Green Flag school.
"It's really exciting to see this program in downtown areas and suburban schools, but in Montana the gaps are bigger than in other states because it's so rural," France said. "Clark Fork is leading the way in Montana."