Buddy DeFranco Festival Returns for Annual Live Jazz Festival | Arts + Culture
Photos: Festival Buddy DeFranco returns for annual live jazz festival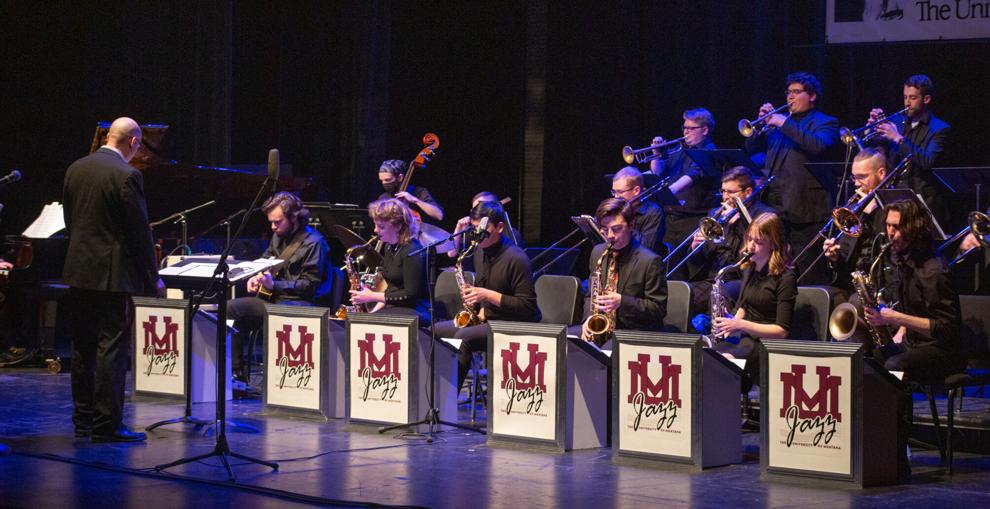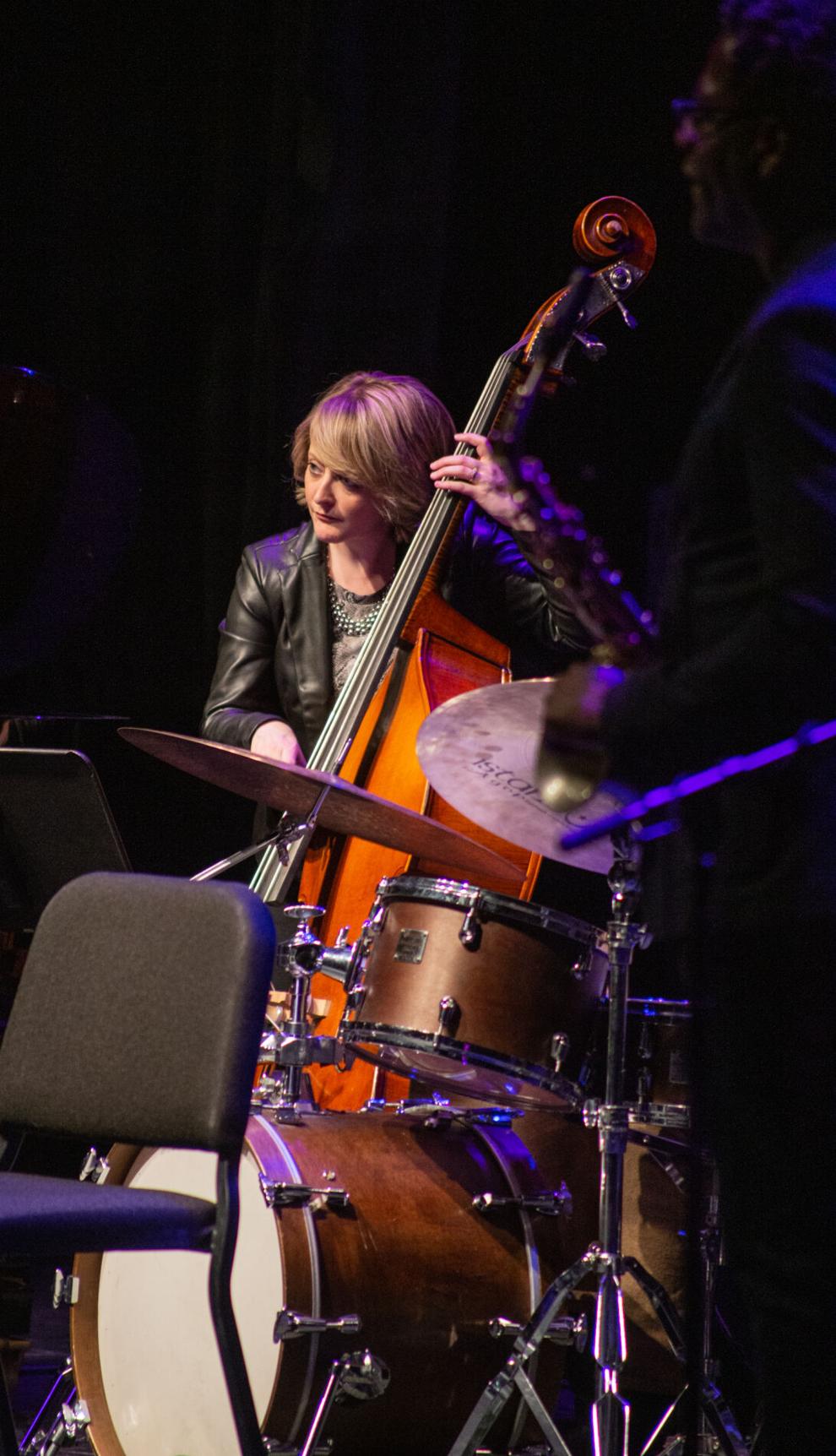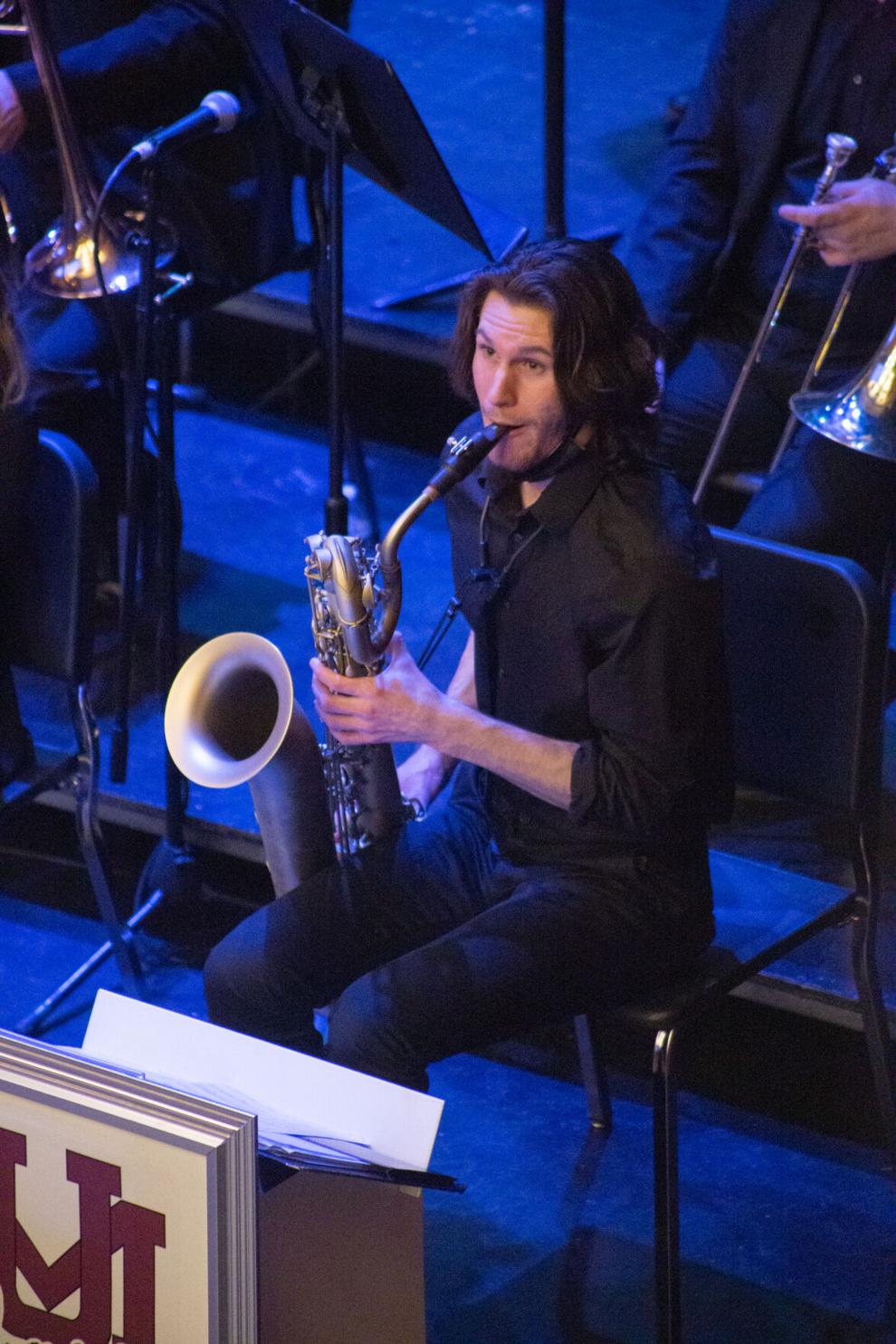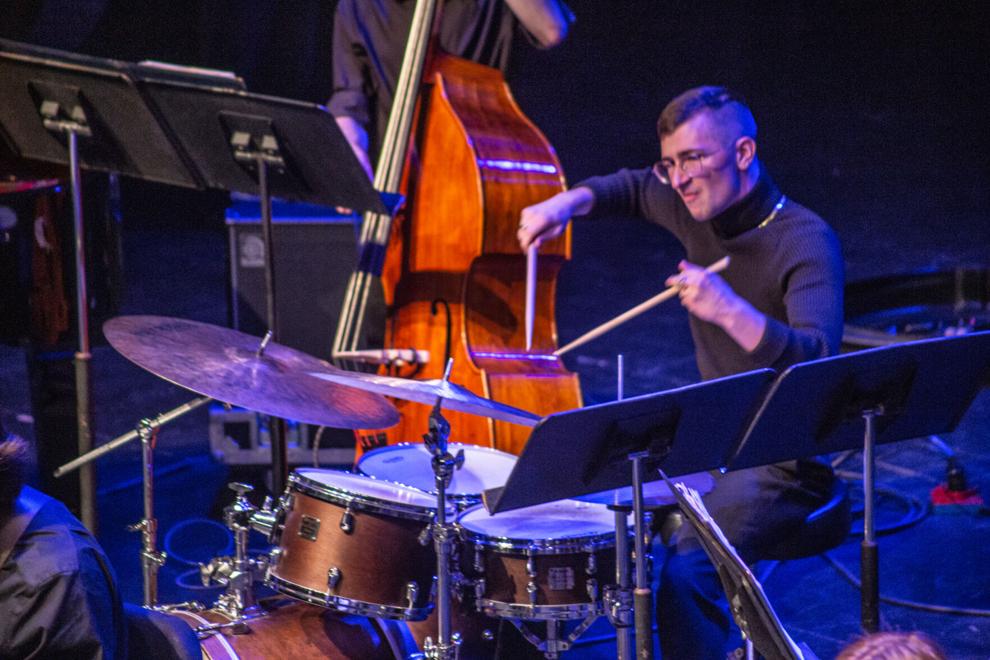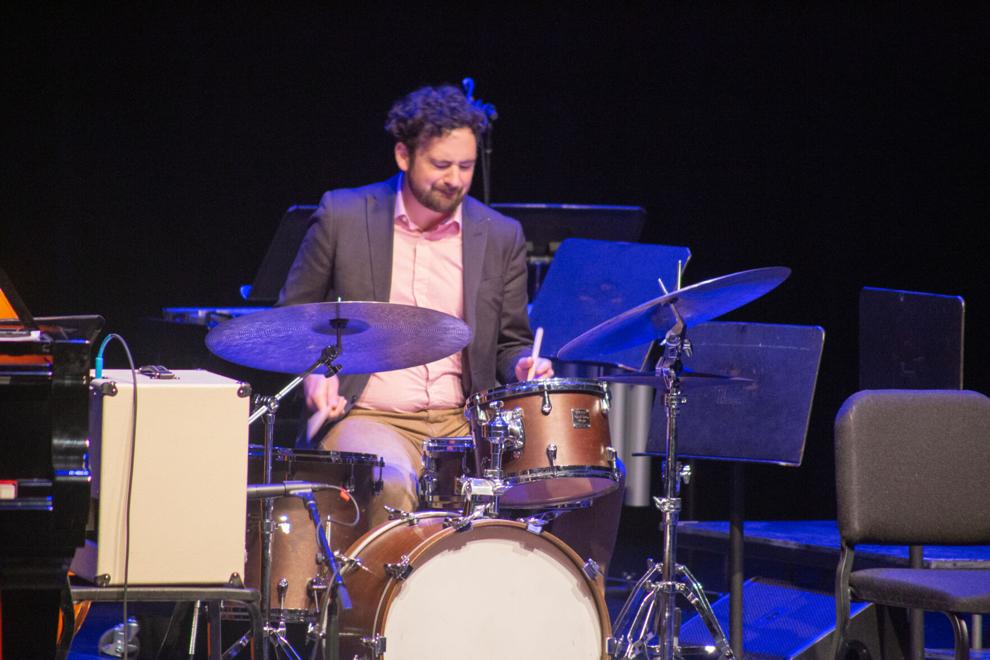 The sound of guest artist Brad Leali riffing on saxophone filled the seats of the George & Jane Dennison Theater with the raw melodies of improvised jazz. Supported by the backing vocals of John Clayton's "Nice to Meet You," a group of student saxophonists stood in a closed circle, eagerly waiting to improvise a response.
After two years without an audience, University of Montana students shared the stage with middle and high school students from Montana and Washington to be judged and taught, and to perform with guest artists and clinicians for the 42nd annual Buddy Festival. DeFranco from UM.
"I love meeting new people and sharing common knowledge and love of music," said Leali, a jazz saxophone professor at the University of North Texas. "You meet so many young, music-loving students and see how music affects them and their parents, and seeing how their parents respond to their children is a very rewarding environment."
Leali was one of five artists who took part in the festival on March 17 and 18, along with more than 45 middle, high school and college jazz combos and bands. The event, whose name was coined by legendary jazz clarinetist Buddy DeFranco, included two days of daytime activities, masterclasses, performances, and music and jazz education. About 1,000 music students, producers, jazz enthusiasts and artists were in attendance, eager to perform for the Missoula community.
"One of the reasons I attended UM was the festival," said Sam Purvis, a sophomore at UM majoring in jazz studies and forestry.
Purvis spends his summers fighting fires and his school year playing the drums, an instrument he's loved since fifth grade. He said playing the drums involves a lot of improvisation, which is at the heart of jazz performances.
Only a handful of students selected from the day's events took part in the Thursday and Friday evening performances, which featured the UM faculty jazz collective, outstanding high school soloists and the big band from the "best selection", as well as the UM jazz ensemble.
In total, the two evening programs played around ten songs, some of which were arranged and composed by guest artists. From hard-bop classics like Herbie Hancock's "Watermelon Man" to Leali's self-composed piece about his wife "Carla Ann," every song featured at least a few solos, where students, UM faculty, and artists guests were able to flex their improvisational muscles.
Lane Ulberg, a fifth-year music education student, said he was especially excited to play trombone in front of a crowd this year instead of a camera.
"It's a little easier to do it in front of a crowd because you're only doing a few performances," Ulberg said. "In front of a camera, you were almost more critical of yourself. It's almost easier to be in the moment and be yourself when you're performing in front of a live audience.
Throughout the two days, students were selected for awards such as "Outstanding Soloist" and "Best Section". The events also featured the new UM School of Music award, which was presented in the name of two music education legends Chuck and Brooke Florence, who have taught hundreds of Wood students and teachers of current music over the years.
While UM students and faculty were happy the festival had returned to its in-person structure, coordinating the event came with challenges. Rob Tapper, UM trombone teacher and director of the festival, said the UM School of Music began planning the event in January 2022, at the height of the omicron COVID-19 wave. Once the number of cases started to drop, Tapper said the school rushed to organize the event.
"We really went into Plan F mode," Tapper said.
Despite the challenges, Tapper said he was overall happy with the outcome and excited for more community jazz events in the future, though the festival definitely stands out as a highlight. Guest artist Leali accepted.
Although this is Leali's first time attending the Buddy DeFranco Festival, he said part of what sets it apart from other jazz festivals is that it allows middle school students to develop their own sense of style. on stage, something he thinks is important in the field of jazz interpretation.
"Young people are the future," said Leali. "Doing anything that can inspire them to follow their dreams or to express themselves and give back to the world and be a part of this transition is beyond words."
Tune in to other jazz events, including UM Jazz Groups on April 18, String Orchestra Restrung on April 24, and the 10th Annual UM School of Music Jazz Arrangers Concert on April 29. Missoula will also celebrate 20 years of jazz in the community for Jazzoula '22, which features more than 20 jazz combos, big bands, singers and multi-instrumentalists over four days: April 28, 29, 30 and May 1.