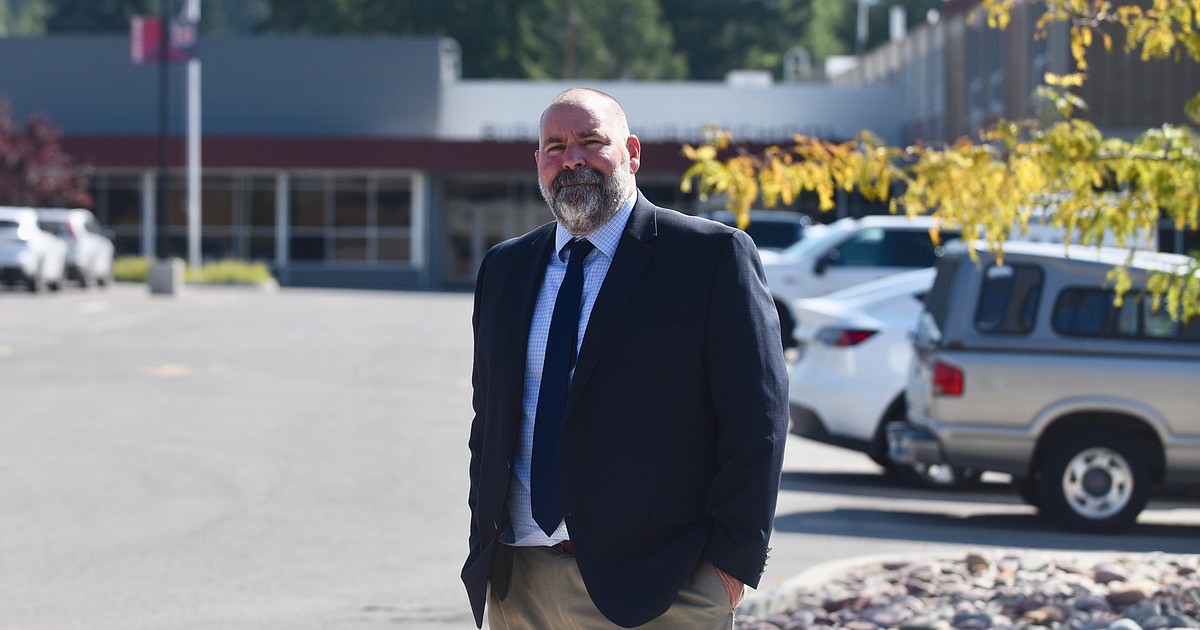 Bigfork's new superintendent brings 24 years of education experience
Tom Stack is delighted that the school bell rings on the first day of school in his freshman year as Superintendent of the Bigfork School District.
Stack has 24 years of experience in education, nine of which in his former position as superintendent of the Clinton School District, which serves Kindergarten to Grade 8.
What drew him to the position of Superintendent of Bigfork was the opportunity to work in a larger K-12 school district.
"It combined all of my experiences," said Stack, who spent eight years as a principal at Ronan High School before working at Clinton.
Coming from a family of educators – his grandmother taught for 42 years and his mother worked in education for 37 years – Stack's career path might have seemed predictable. But it took him several years to land on this track. As an undergraduate student at the University of Montana, he decided to combine his love of the outdoors and biology by pursuing a bachelor's degree.
"My undergraduate degree was in wildlife biology," he said. "And then I made concrete for seven years."
Teaching was never far from his mind, and after those seven years of concreting, he said, "I decided to give it a go.
Still passionate about science, Stack accepted a teaching position in biology, chemistry, physics and earth sciences at Hot Springs.
"I just wanted to teach and coach," he said.
After a few years, however, Stack was determined to hone his leadership skills and become an administrator. So he returned to the University of Montana to earn a master's degree in educational leadership.
"After three years of teaching, I had the opportunity to take on a position at Power, MT as the Kindergarten to Grade 12 Director / Director of Activities. I was 30 years old when I have accepted this position, "he said. "It's just kind of where things have taken me."
"You have the opportunity to participate in all aspects of education – from instruction to curriculum, finance and supervision. [and] leadership, "he added.
With around 952 students enrolled in the Bigfork School District, Stack said he hopes to be as involved in the day-to-day operations of the schools as he was in his previous positions in smaller districts.
"I like to be practical, to be involved in supporting children in schools," he said.
Starting another year in an evolving pandemic, Stack said clear communication will be key.
"I firmly believe that if we have problems that we need to solve, we solve them head-on," he said.
Stack's two-year contract began July 1 and he has been busy familiarizing himself with the staff and operations of the district.
"The last two months have been fast and furious… understanding what is going really well, what we need to keep moving forward with and the opportunities to adjust some things if they need to be adjusted," he said.
With Flathead Lake just a stone's throw away, Stack also spent time recreating itself before the start of what will likely be a busy year.
"I love to hunt, fish, boating, golfing and spending time with the family," including his wife Tobie, he said.
"I'm just excited to be here," he said. "I am delighted to get the children back to class. "
Journalist Hilary Matheson can be reached at 406-758-4431 or [email protected]