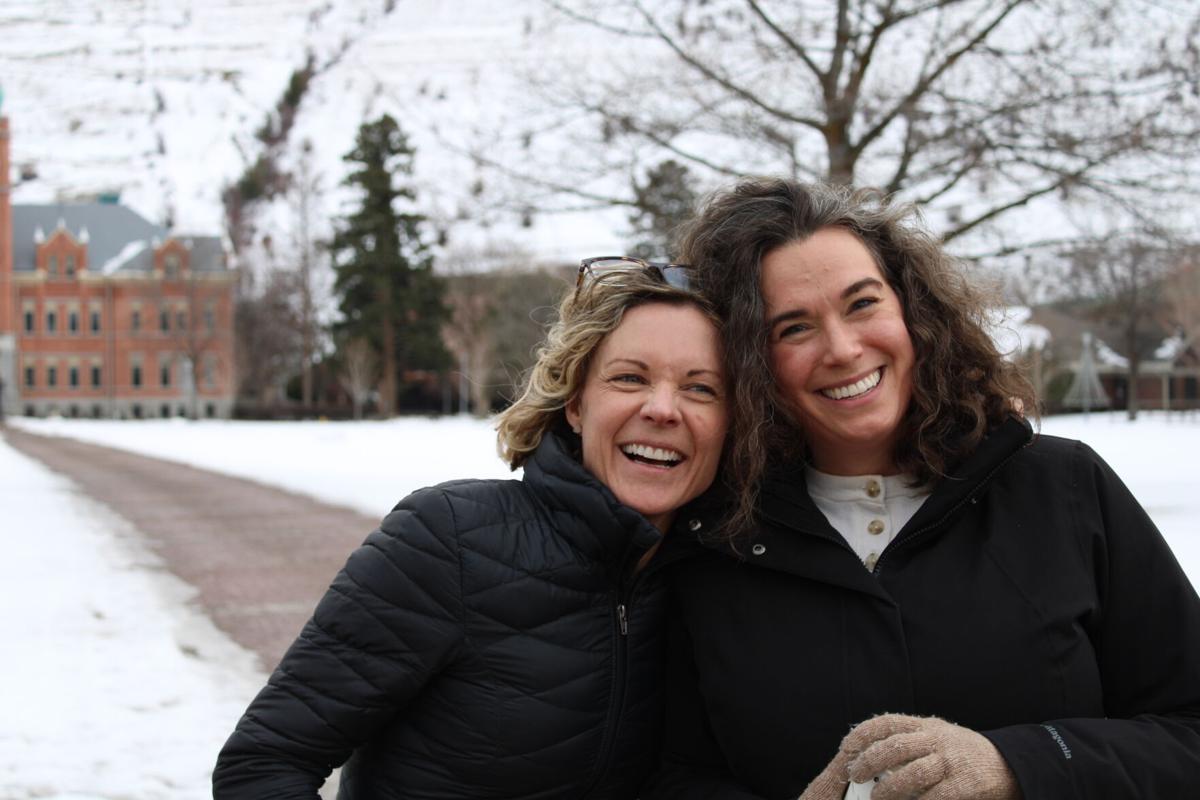 Ask the Oval: Students Optimistic for Spring Semester | Arts + Culture
Just a few weeks ago, students returned to the University in droves for the start of classes – and everyone who didn't slip on the ice and die is preparing for another semester in the jewel of the crown of western Montana.
The start of the year means new classrooms, new faces and new classroom challenges. Often this can be intimidating. But for many of the students we interviewed about the Ring this first week of classes, one emotion resonated clearly: the excitement of being back in Zootown.
"I'm really excited to be back in class," said junior Jack Schwaiger. "It seems like a lot of the rules have loosened up a bit, and some of my classes are really interesting. But just in general, being back on campus is nice.
Although the spring orientation is not as extravagant as the fall orientation, there are still students stepping on the Ring for the first time this semester.
Students like Philip Overtorf, who has just arrived at the Huntington Beach, California campus to study nursing. Despite a few scares on the first day, he feels positive.
"I'm not really nervous, honestly," Overtorf said. "I'm out of my comfort zone for sure, but good things always happen outside of comfort zones."
University of Montana chief of staff Kelly Webster said having students back on campus after the break is a good feeling. For the past month, the bell tower has been ringing across the empty tundra of the Oval, but now it signals crowds of students scattering in all directions.
"I know it sounds cliché, but it's not the same without the students. It'll be so empty for the whole break, and then everyone will come back and you'll just think, 'Oh yeah, that's why we're here.' Our work doesn't matter without them. Our lives now have meaning," Webster said with a laugh.
Now that life on campus has resumed, a host of activities are planned for the next few months.
"We have Aloha Week, Kyiyo, Black Solidarity Summit, Lambda Queer Prom and many more great things," said Salena Beaumont Hill, Director of Inclusive Excellence for Student Success. "Spring is full of student activities."
In addition, many events take place in the various colleges of the University.
Sarah Grissom works with Accelerate Montana, a campus program dedicated to helping businesses grow in Montana. In collaboration with the Gallagher College of Business, Accelerate Montana prepares spring events like the Ruffatto Business Startup Challenge on campus. The challenge takes place in the business school and teams of students compete for up to $50,000 to invest in their business idea.
"That's most of what I had in mind," Grissom said.
Another big event to look forward to? Spring Thaw and Missoula's Green Awakening
"I really want to get out and explore more once the weather turns," said rookie Hailey Savage. "Last semester I spent too much time indoors, but now that I'm done adjusting, I'm ready to get outside and meet new people."
"I'm just waiting for it to warm up," said fellow freshman Sara Wolf. "I miss being outside. Going downtown there are people everywhere, biking and swimming.
While some certainly like it warm, there are plenty of snow junkies in Missoula. After all, the Snowbowl ski resort is a short drive away.
"I can't wait to get back on the snow a few more times before it gets too hot," said sophomore journalism student Jane Rooney.
Of course, it's hard to ignore the elephant in the room – a highly contagious new strain of a familiar enemy, the omicron variant of COVID-19.
"That omicron spike is kind of scary," Hill said. "I'm really worried about everyone's mental and physical health. We try to have fun and get excited about this big thing looming over our heads. We are planning events that in all likelihood could be canceled at any time.
Despite all the uncertainty, Webster remains hopeful that the students will continue to take care of each other. The semester is expected to continue in person, so it's best to hang in there and hang in there.
"There are always bumps in the road," Webster said. "But we will overcome them. We always do.
And if you're looking for tips on manifesting good vibes, ask freshman Sofia Beers.
"I'm going to have a good semester, not a bad semester," she said. "This semester is going to be good. It's my only expectation. It will be right, perfect. There's nothing to be scared of."