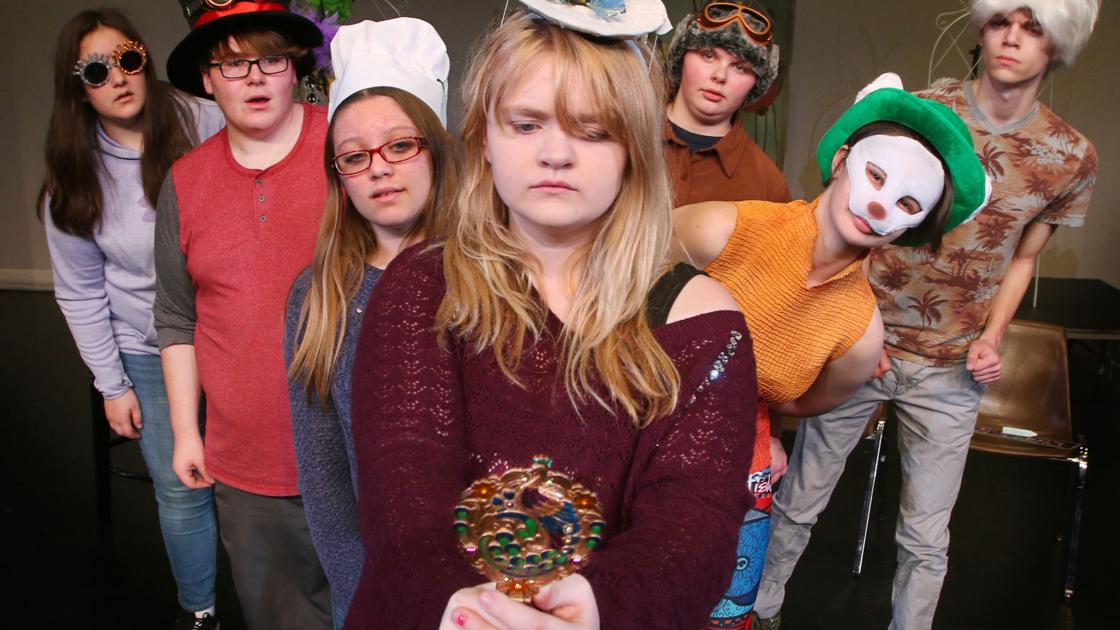 A young theater club rolls with the steampunk 'Alice in Butteland' | Montana Education News
"We've only made a few changes, but basically the script is the same as 'Alice in Wonderland'," O'Shea said. "It's not difficult for actors to play multiple roles, because we're very used to doing that in a show like this."
Most of the students take Drama I class with teacher Janeen Walsh, where they learn mime, voice, acting skills, theater history, terminology, stage and body positions, improvisation, game and character analysis, musical theater, how to audition, monologues, choreography, technical theater, makeup, costume design and stage combat, among other skills.
"We learned about sword fighting," said McCumber, who qualified for the National Poetry Out Loud competition earlier this year. He said he had rallied support to possibly add Drama II to the college curriculum.
Walsh assumes that most of the underclassed students have made it to the drama club this year because many older students are too busy with other extracurricular activities.
"The newly renovated theater is certainly a boon to the theater club," added Walsh, who staged 30 plays – often up to five a year – from 1991 to 2003, when she was the club's advisor. "Students will be able to learn more about the technical side of theater with this installation. "
Most of the club and class registrants also perform in Orphan Girl Theater productions to broaden their experience.